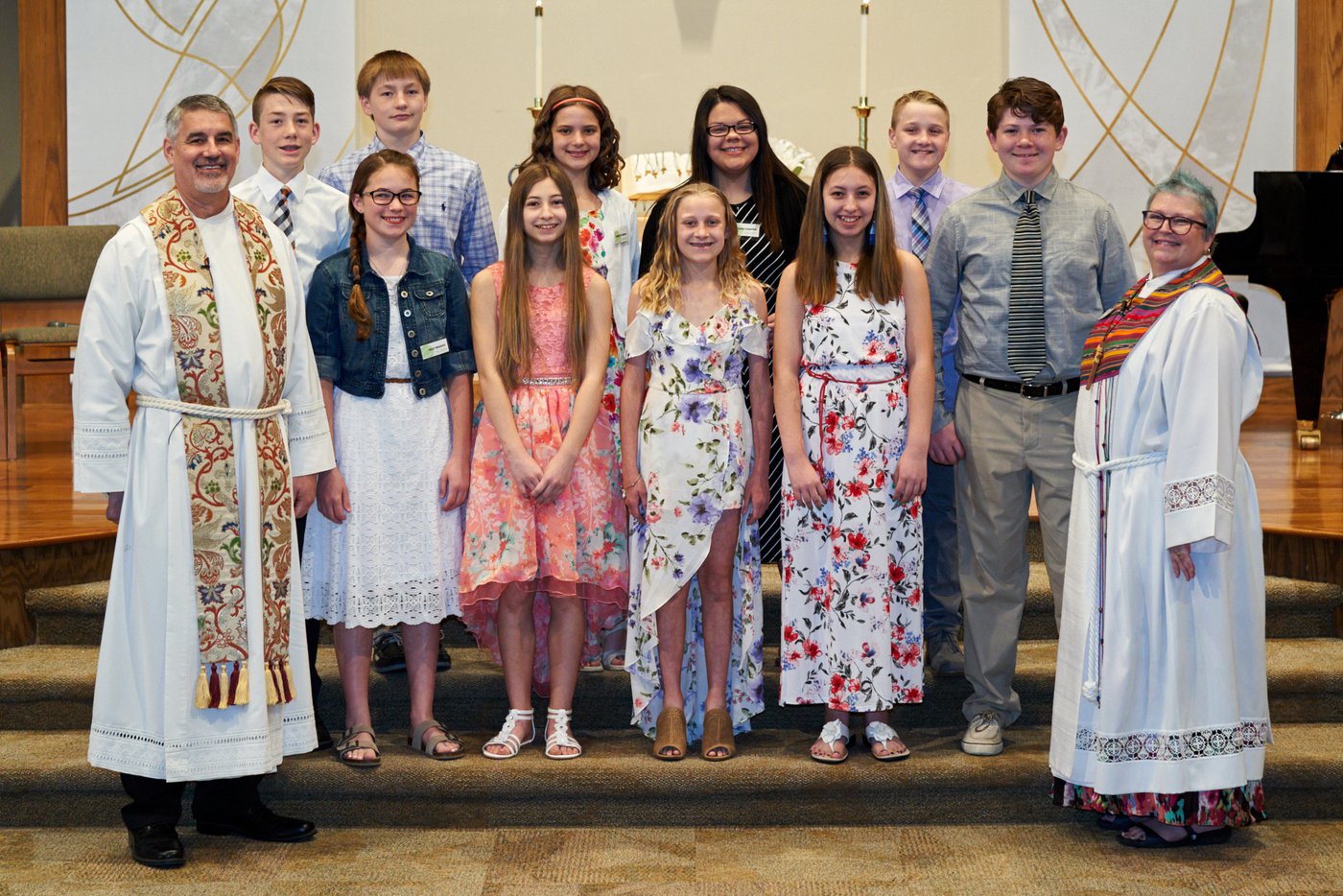 Now is the time! It is time to claim the name, Christian, that our parents have held in trust for us from our baptism (or through baptism if you have not been). What an exciting time to explore and discover anew or for the first time what it means to be a Christian and United Methodist.
We have had such a great time during the 2019 Confirmation Experience at Calvary United Methodist Church!
Our curriculum, Confirm guides our students to profess Jesus Christ as their Savior, put their whole trust in His grace, and promise to serve Him as your Lord, in union with the church which Christ has opened to people of all ages, nations and races. Confirm guides us to be a loyal United Methodist, doing in all our power to strengthen its ministries, by our prayers, our presence, our gifts, our service and our witness!
We are excited to celebrate our new students' accomplishments in the next Confirmation class!
-Pastor Jennifer and Pastor Todd