Giving Online using GIVELIFY

Giving a Gift Online to God's work with Calvary is an easy, 3-step process:
Choose Your Gift Amount
Choose Where you want to Give your Gift (General Fund, Facilities Fund, etc.)
Complete your gift!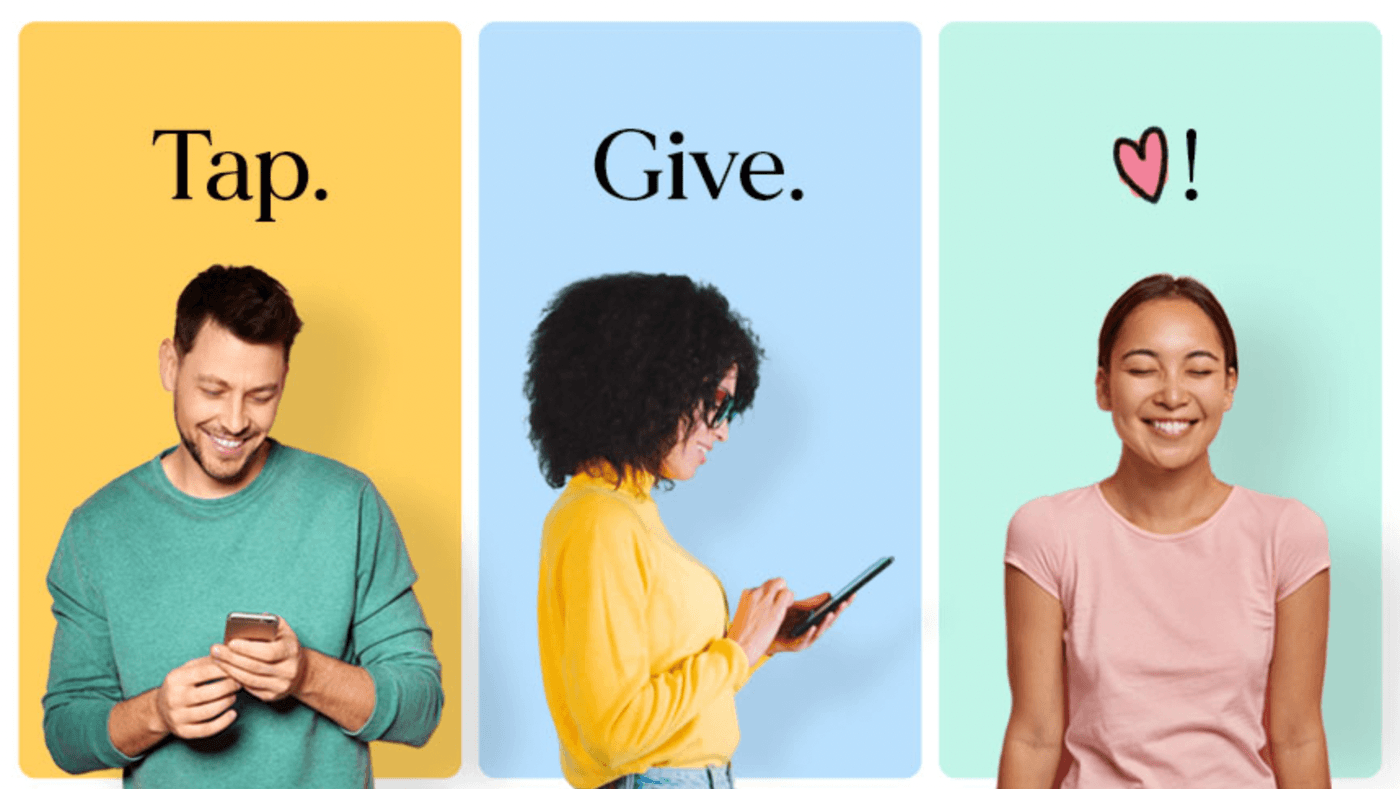 Online/Mobile giving to God's work at Calvary with the GIVELIFY mobile giving app is easy and convenient. Use your Credit or Debit card to donate to Calvary from the mobile & web app. The church does absorb the 2.9% transaction fee for your donations, so please take this into consideration as you give.
As an additional online giving resource, you can also give outside of Givelify through your existing PAYPAL account.

Todd's Air Condition Offering (TACO)
Perhaps you have sat in the Sanctuary and said to yourself: It's cold in here. Or – it's hot in here. Maybe you've even thought that it seems we have no control of the temperature in this room. Have you ever been in the hallway when it's been so humid that the floor is slippery, and you slide across the hall? Have you ever sat in a music rehearsal sweating because it's so hot in the Choir Room? Or, have your children ever complained about how cold their Sunday School room is in the summer? Well, you're not alone.
Pastor Todd's introduction of TACO (Todd's Air Conditioning Offering) is the first step toward funding a multi-phase project. For the past three months, we have been working with a Mechanical Service Contractor exploring options to replace the Roof Top Units. We have developed a 3- to 5-year plan to upgrade the airflow controls for areas served by RTU 2 and then replace all three RTUs.
The first phase aims to eliminate a longstanding temperature control issue between the two ends of the facility. Approximately $150,000 will upgrade the individual classroom, hallways, kitchen, and fellowship hall air flow controls. Temperatures are controlled by occupancy of a room. The education wing, occupied throughout the week, demands control of the system, leaving the rest of the areas served by RTU 2 without temperature control. On weekends or over the summer, when classroom occupancy is negligible, the other areas served by RTU 2 control the unit, leaving the education wing without temperature control. This makes maintaining the education wing difficult. This first phase will provide for independent controls for each area and will relieve some of the heating loads from RTU 2, potentially extending its useful life.
Once this first phase is completed, the replacement of the RTUs will proceed over a 3- to 5-year period. This can either be executed simultaneously or in a phased approach. Phasing would allow some flexibility in funding the project. Cost for this second phase – the replacement of the 3 RTUs – is estimated to be between $245,000 and $275,000.
Even More Ways to Give to Calvary
Giving with Automatic Bank Account Withdrawal
Automatic Bank Account Withdrawal is another safe and easy way to participate in God's work. Automatic Bank Account Withdrawal is helpful to those who desire to give regularly without the use of cash, checks or credit cards, just a bank account.
If you would like to set up an Automatic Bank Account Withdrawal, email Shellody Brenton, our Financial Director with the completed form below for details.
Giving with Monthly Envelopes
You can always give each month with a personal monthly giving envelope that the church office will mail to you for your giving convenience. Contact Shellody Brenton, our Financial Director for more information.
Giving by Cash or Check
Giving with cash or check is always an accessible way of giving to God's work at Calvary. If you are not here to give with cash or check during worship services on the weekends, you can always stop by the church building and drop off your gifts in the mailbox.
Checks may be mailed to 575 W. Northfield Dr., Brownsburg, IN 46112
Kroger Community Rewards Program
This program makes fundraising easy by donating to local organizations based on the shopping you do every day. Once you link your Card to an organization, all you have to do is shop at Kroger and swipe your Shopper's Card.
Calvary Endowment
The Calvary Endowment is composed of gifts given as a perpetual expression of God's work. The Calvary Endowment supports missions, capital improvements, and scholarships. Many people choose to give gifts to the Endowment through their estate planning (stocks, bonds, life insurance, trusts, real estate).
If you would like to discuss a perpetual life gift through an estate bequest, please contact a pastor.
Memorials
Memorial gifts in memory of loved ones may be given at any time. For more specific information contact Shellody Brenton, Financial Director.