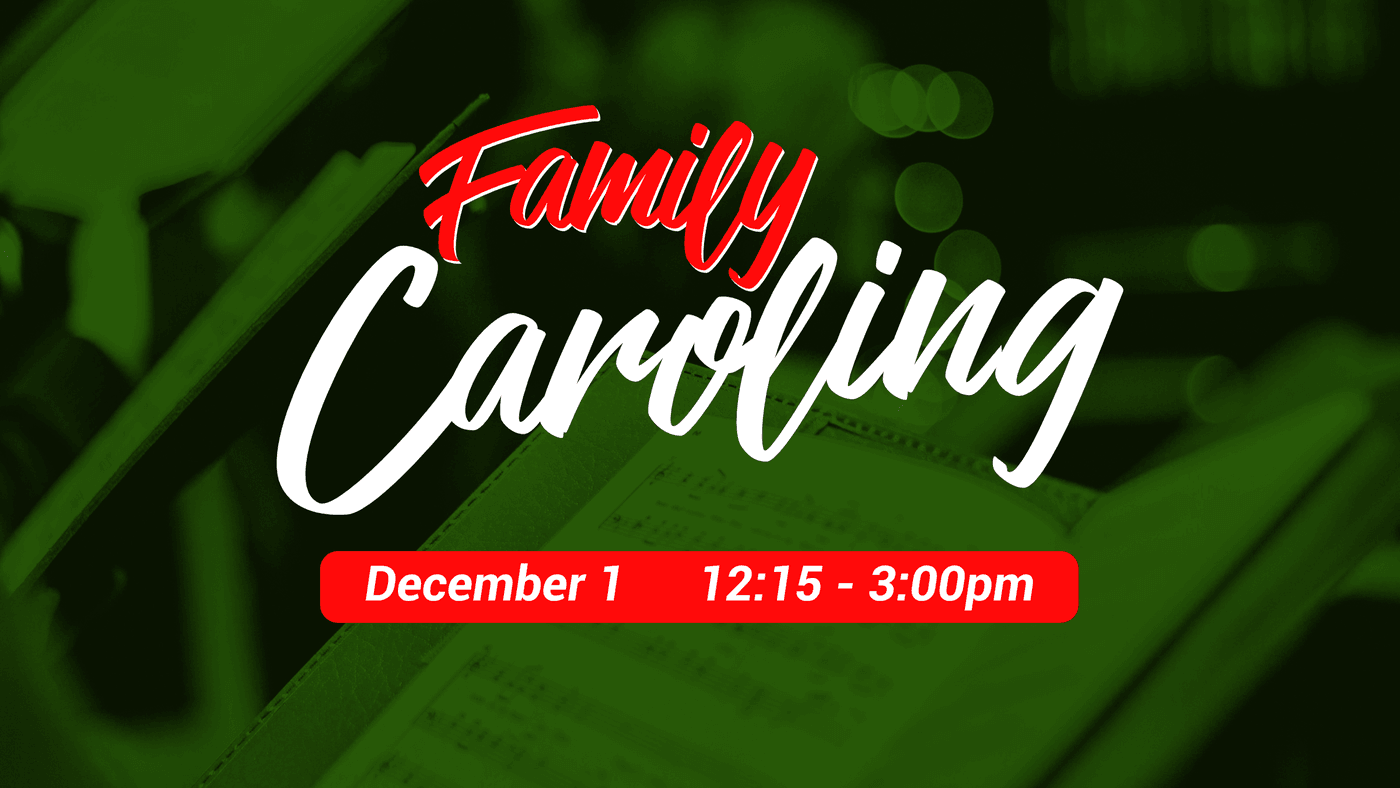 Family Christmas Caroling
Sunday, December 1 at 12:15 pm
You and your whole family, all ages are invited to join the Music Ministries at Calvary for Family Caroling Sunday. Starting with a catered lunch together at 12:15 pm, we will travel to local senior living facilities, nursing homes and Calvary members who are shut-in their homes this holiday season. If you plan to attend, please RSVP with the link above.

Music Ministries at Calvary
The Music Ministry at Calvary is an important part of the worship culture of our church, and there is place for all ages and abilities! We encourage you to join one of our outstanding choirs. In addition to participating in worship, several of the choirs reach out to the community through nursing home visits, attending retreats and conferences and caroling during the Christmas season.
Contact Mark Herris, Director of Music Ministries with any questions or if you are interested in joining a choir!
Login to Planning Center Online, our online worship planning and member engagement tool, by clicking the above button.
Sign up for opportunities to sing with the Praise Choir, Band or other groups and choirs at Calvary.
Adult Choirs
Adult Praise Choir
Wednesday, 7:00-8:30pm, Choir Room
The praise chorus sings weekly at the 9:00am worship service. No prior experience is necessary to sing! Free childcare can be available during rehearsal on request.
Praise Band
Monday, 7:00-8:30pm, Sanctuary
Calvary's Praise Band leads worship each Sunday at the 11:11am contemporary worship service.
Chancel Ringers Handbell Choir
Wednesday, 6:00-7:00pm, Sanctuary
Calvary's premier adult handbell choir! The Chancel Ringers play five octaves of Malmark bells in worship monthly.
Calvary Orchestra/Instrumental Ensemble
Irregular Rehearsals, Contact Brent Miller for upcoming dates
Led by Assistant Music Director, Brent Miller, Calvary's Orchestra/Instrumental Ensemble is our newest ensemble featuring instrumentalists of all ability levels. Want to dust off that old instrument that you just couldn't ever find the right place to play, join the Calvary Orchestra!
Children's Choirs
Gabe's Kids Choir
Sunday, 4:00-4:30pm, Choir Room
The Gabe's Kids Choir is for children ages 4 through first grade.
Calvary Kids Choir
Sunday, 4:30-5:15pm, Choir Room
The Calvary's Kids Choir is for children in grades 2-5. They sing once each month in worship
Youth Choirs
Wesley Ringers Handbell Choir
Calvary's youth handbell choir for grades 6 - 12. This choir meets seasonally and for special services.
Wesley Youth Choir
Calvary's youth vocal choir for grades 6-12. This choir meets seasonally and for special services.
Events
More Events Coming Soon!...