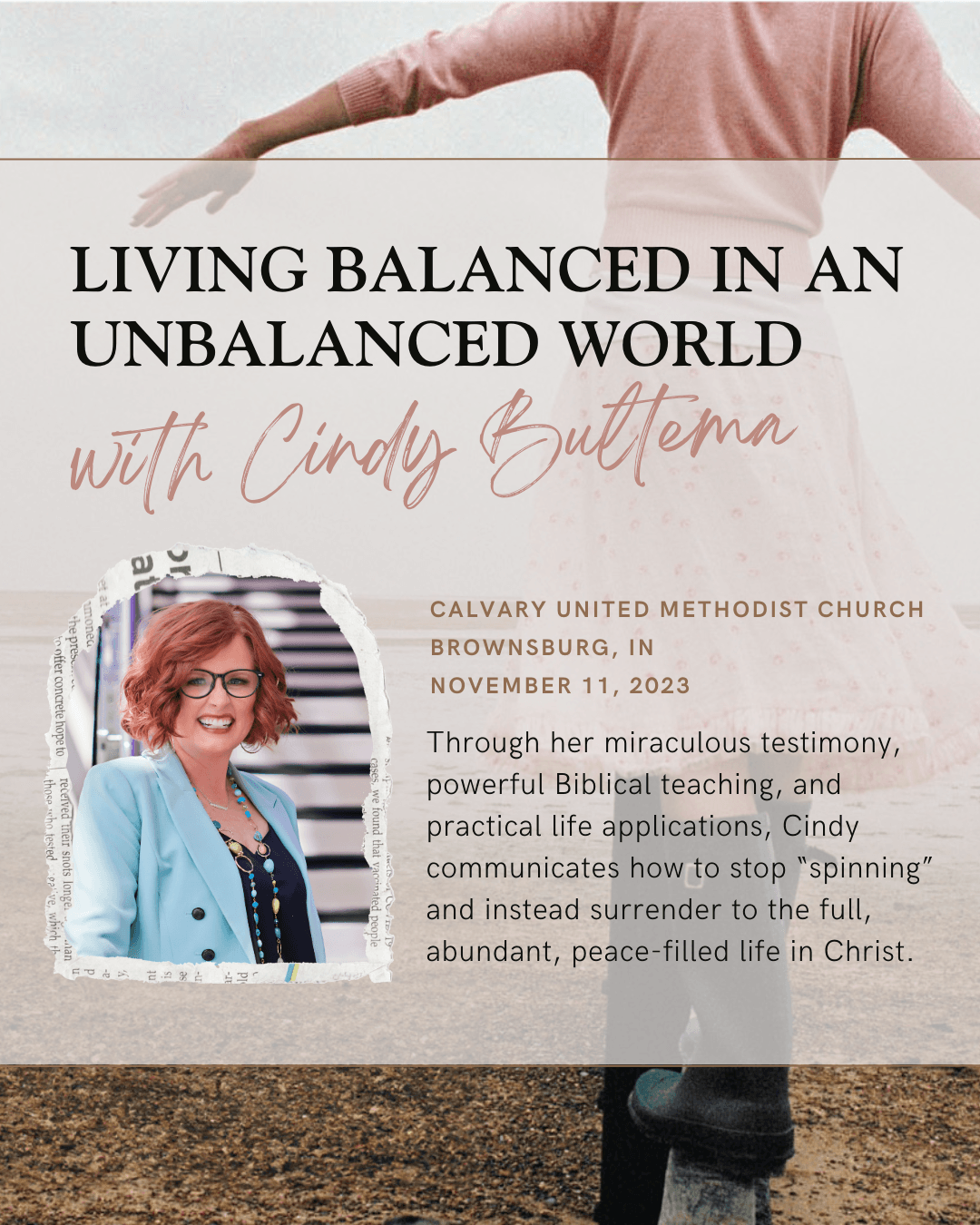 Do you ever feel overwhelmed, exhausted, or frazzled? Do you need a little refreshment for your soul? Come discover how to pursue balance, rest, and wholeness in the midst of life's daily demands.
Through her miraculous testimony, powerful Biblical teaching, and practical life applications, Cindy communicates how to stop "spinning" and instead surrender to the full, abundant, peace-filled life in Christ.
The women's retreat with Cindy is on Saturday, November 11 from 9:00 am to 3:00 pm. Registration is $45 which includes materials plus a box lunch from McAlister's Deli. Scholarships are available as needed – please inquire through the church office. Deadline for registration is October 15.
For more information, pick up a flyer in the Narthex or Karen Rigsbee (317.809.8347) or Diane Brown (317.752.4005).
Please join us and bring a friend!