Your Wedding at Calvary UMC
Located in the heart of Brownsburg, Calvary United Methodist Church provides couples with a singularly elegant setting for saying their "I do's" before God. Known for its inviting congregation and beautiful interior, this stunning church is the ideal venue for hosting your ceremony. Imagine walking down a flower-strewn aisle, your family and friends looking on from the comfortable chairs, bookended by candles that help create a romantic atmosphere. Meet your beloved at the altar, anticipating that beautiful moment where you will exchange your vows before God. Commit yourselves to each other forever beneath a beautiful wooden organ that towers into the air, emphasizing the vaulted ceilings that tower towards the heavens and invoke thoughts on the Almighty. If you should choose, you can even erect a flower-laden archway at the sanctuary. Seal the deal when you share your first kiss as spouses, rejoicing with your friends and family during one of the most important moments of your life at Calvary United Methodist Church! Our park-like setting is a beautiful backdrop for outdoor photographs!
Ceremony Service Options
Indoor / Outdoor available | Max Indoor capacity: 350 | Max Outdoor capacity: 75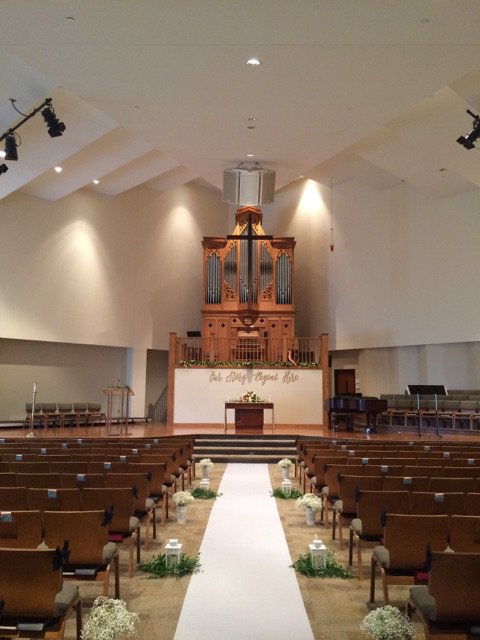 Notes about the Venue
The rental fee ranges from $50 to $400 for a ceremony and includes 2 hours of event time excluding set up and clean up time. An onsite coordinator, organist/pianist and media technician included for additional fees. A refundable security deposit of $100 is required.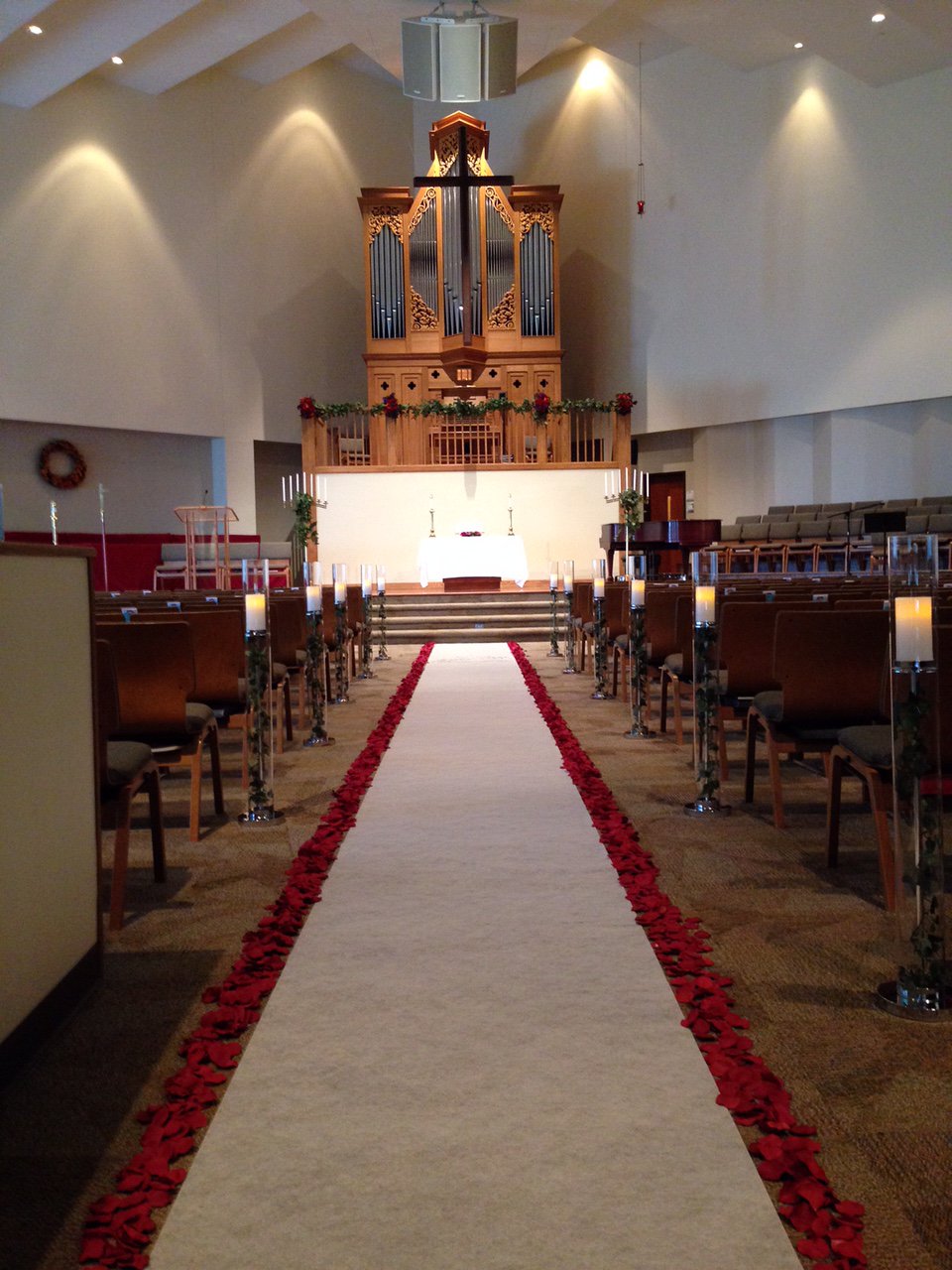 Amenities & Restrictions
Amenities
- Wedding planning services
- Bride's dressing area
- Groom's dressing area
- Upgraded chairs
- Outdoor lighting
- Piano
- Venue set up and clean up
- Votive candles
- Day-of coordinator
- Full kitchen facilities
- Large parking lot
Restrictions
- Wedding coordinator required
- Approved outside caterer allowed
- No prerecorded music allowed
- No smoking
- No alcohol allowed on premises
- Birdseed only