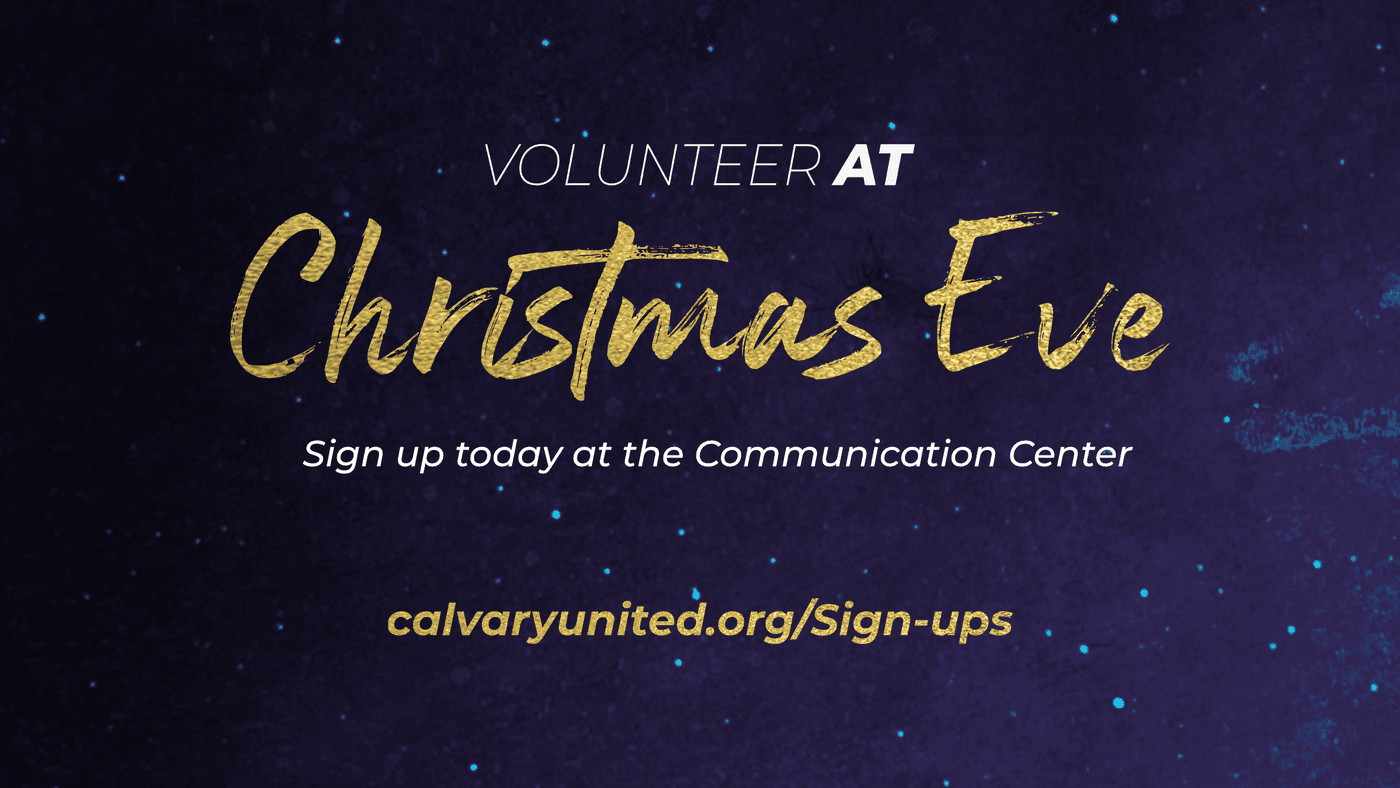 Christmas Eve Volunteer Opportunities
Help serve during one of the 3 Christmas Eve worship services at Calvary this year!
There are many ways from Greeting worship attendees, Ushering* and assisting during the worship service as well as Communion serving.
Sign up all online with the link below.
*There will be a Christmas Eve usher training (even if you have ushered before) refresher on Sunday, Dec. 22 at 10:10am in the Sanctuary.