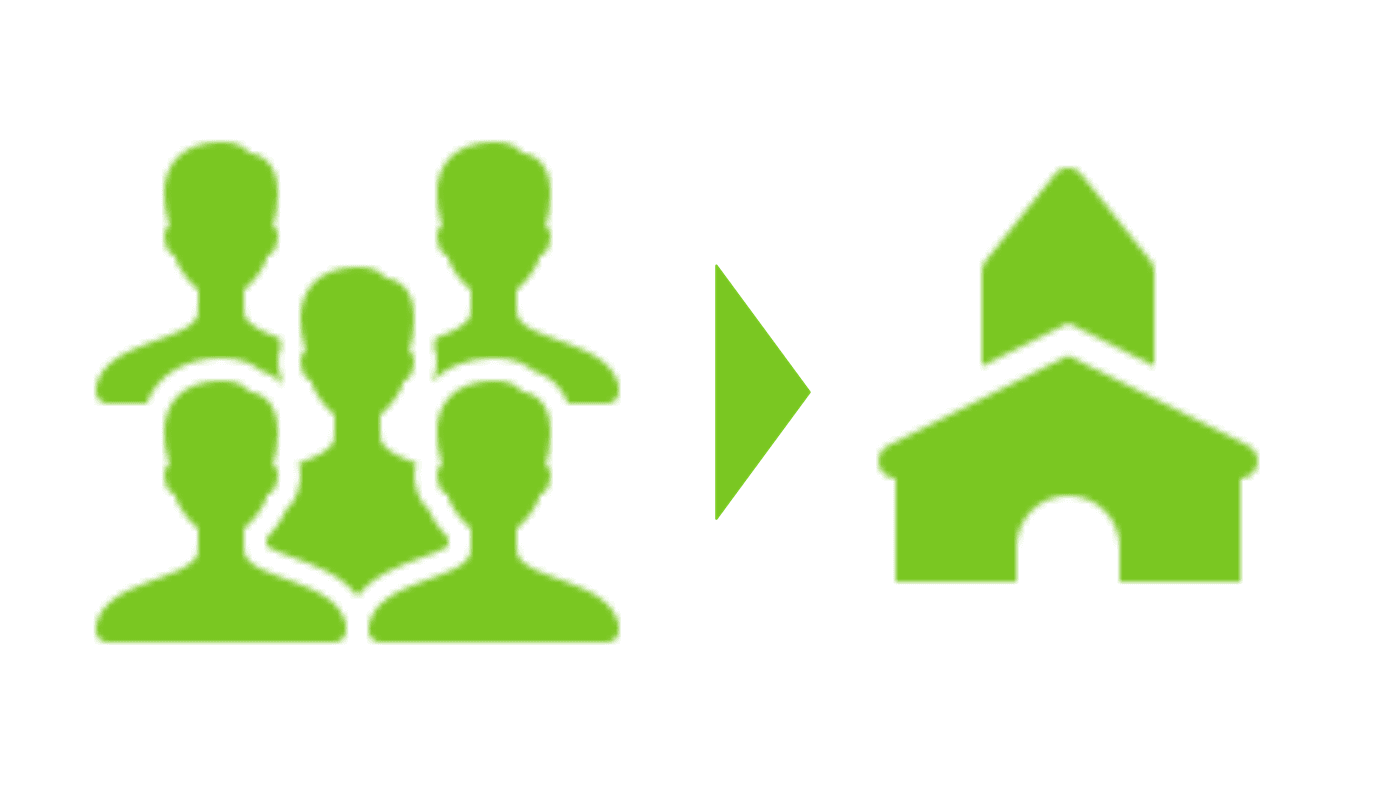 Click here to learn more about our Steering Team, helping us consider how and when we safely and appropriately return groups and gatherings to our Calvary Church Building.
Indoor Worship Services
Beginning Sunday, August 2 at 10:00 am (only)
Safely returning to onsite worship presents complications and limitations on our activities and seating capacity. The COVID-19 coronavirus is still impacting our communities and we should continue recommended health protocols for places of worship as published by the Indiana State Department of Health to protect members and guests.
Please visit the Worship page to learn about our Onsite Worship experience, Reopening Plans.
Group Gatherings
Calvary began July 6, to allow groups to gather with (listed below) cleaning precautions and sufficient time between meetings in both our Fellowship Hall and the Admin Wing Conference Room only, with other rooms to come as we demonstrate compliance.
Kitchen and Fellowship Hall – No use at this time
To use one of these spaces please read the below expectations and use procedures, then contact Lisa at the Calvary Front Office by phone, 317-852-2541 or for a quicker response, by email, lstiers@calvaryunited.org.
General Group Gathering Use Information:
Meetings will be coordinated through Lisa Stiers at the Front Office.
Meetings will be staggered to minimize cross-traffic.
Consecutive space meetings will be separated by a 2 hour window to allow for cleaning and fresh air recirculation.
Meeting attendees will observe safe distancing and face mask practice.
Meeting leader will ensure clean-up of room and wipe down of high contact surfaces per room instruction signs.
Signs will be posted in meeting rooms with the following info:
Stop the Spread of Germs
Cloth Face Covering
COVID-19 Symptoms
Meeting Clean-up
Tables and metal chairs are available for use, but will be managed by the meeting attendees.
Cleaning schedule will be posted on the meeting door with date of last cleaning noted. Cleaning will be at least weekly with additional cleaning after major events.
Group Room Use Clean-Up Expectations
After meetings, wipe down the following surfaces with spray and wipes provided and leave waste in room trash can.
a. Tables
b. Chairs
c. Door knobs
d. Light Switches
e. Wipe any audio/visual devices used (do not spray).
Restroom Use
No more people than the number of urinals plus stalls (line- up in hall 6 feet apart)
Hand-washing is mandatory prior to leaving room (turn off faucet with paper towel)
Doors propped open
Lights left on
Cleaned at least daily and after each major event with schedule posted on door of room
Signs will be posted in meeting rooms with the following info:
Wash Your Hands
Stop the Spread of Germs
Cloth Face Covering
COVID 19 Symptoms
Drinking Fountain Use
Do not drink directly from the fountains – fill available disposable cups or personal water bottles
Cleaned at least daily and after each major event with schedule kept at faucet