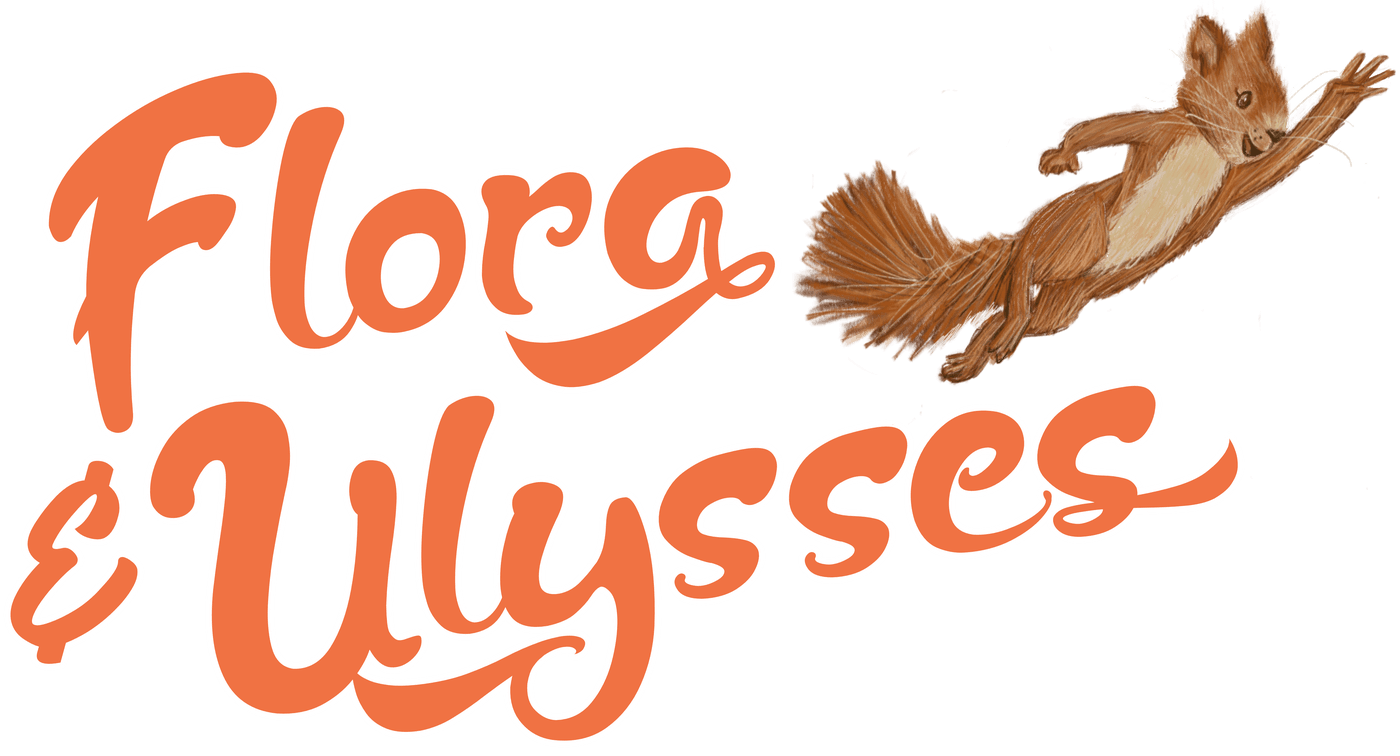 Based on the book by Kate DiCamillo, Adapted for the stage by John Glore
Produced by special arrangement with Plays for New Audiences
Presented by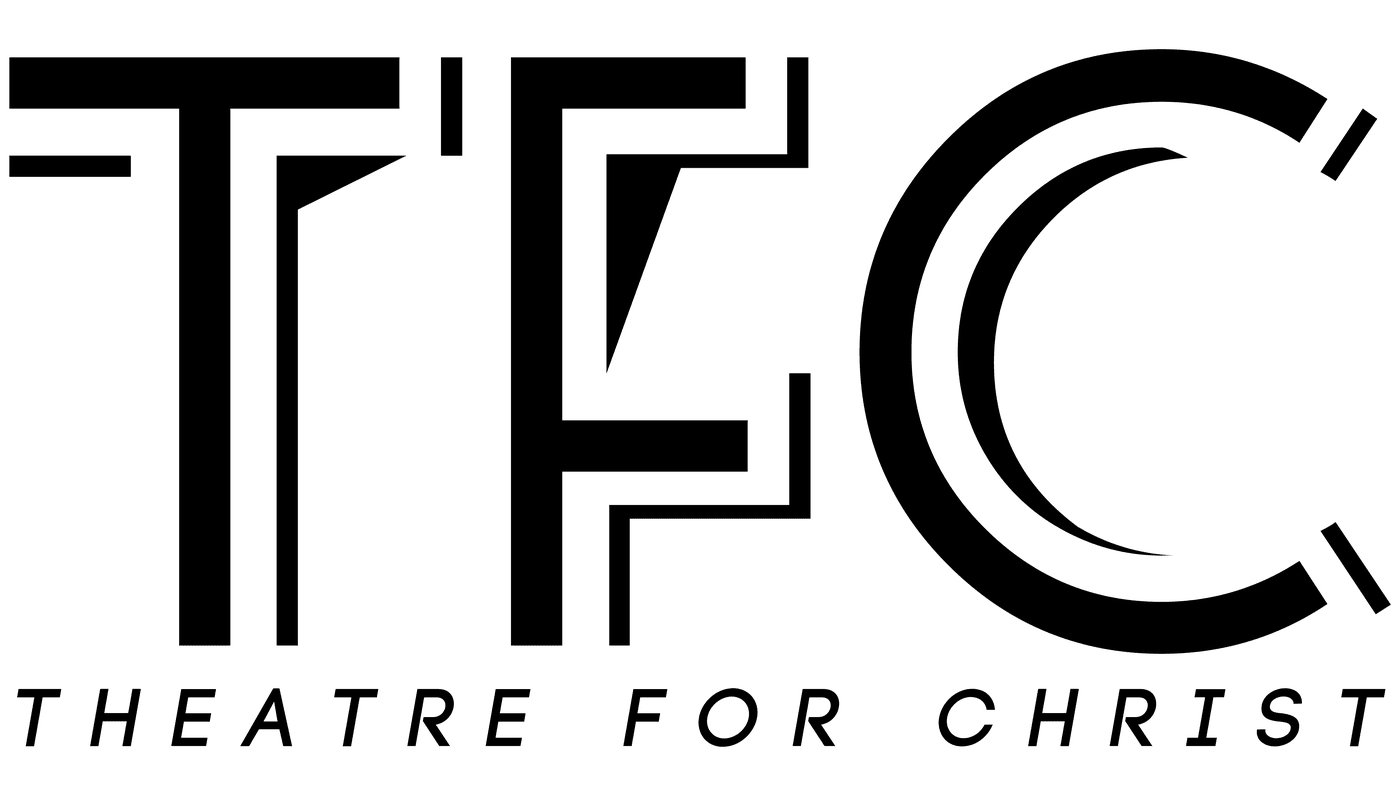 In our 12th Annual Production in the Brownsburg community, Theatre For Christ is so thankful for the continued support of our casts, crews, Patron Society members, supporters, and our supporting church family at Calvary United Methodist in Brownsburg.
We are completely self-funded and operate entirely on our own fundraising and ticket sales from year-to-year and we would appreciate any donation, beyond your ticket, to continue to help Theatre For Christ keep creating family-friendly performances for our community.
sponsored by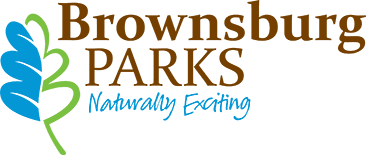 Theatre For Christ Board of Directors
Andrew Attwood, Samantha Kendrick, Megan Myers, Megan Attwood, Kevin Goodman, Kelly Isaacs
Production History
Thriving From The Couch, A Virtual Showcase (Spring 2021)
Anne of Green Gables, The Musical (2019)
TFC 10th Annual Production - Godspell 2012 Revival Version (2018)
A Christmas Carol (2017)
Children Of Eden (2016)
The Hiding Place (2015)
Narnia, The Musical (2014)
You're A Good Man, Charlie Brown (2013)
Fiddler on the Roof (2012)
Joseph and the Amazing Technicolor Dreamcoat (2011)
Jesus Christ Superstar (2010)
Godspell (2009)
A Note from our Directors, Andrew Attwood and Samantha Kendrick:
What a tumultuous journey our world has been on this past year and a half! The pandemic that made the world stand still impacted us all, and the effects of this impact are still rippling through our society. For live theatre and performing arts, the impact was a devastating halt to the creative process and the opportunities to touch people's lives through storytelling.
As the spring of 2021 rolled in, we (Theatre For Christ) began to feel the glimmer of excitement that we would return to live theatre. We felt passionate about giving back to our community and bringing a message of hope and light in what has been a very challenging time for everyone. And so, the search began for a way out of the darkness...
"Flora & Ulysses" brings that message of hope, and the uplifting experience of banding together to face the world's challenges, all in a light-hearted, family-friendly story. A young girl, Flora Belle Buckman, is a self-proclaimed cynic, a person who doesn't believe in the possibilities in her circumstances but lives in the hope and possibilities in her head through her love of comics and her favorite superhero, The Amazing Incandesto. Flora is battling through her parents' divorce, her loneliness, and her struggles with her mother's expectations for her. And then, she rescues Ulysses, a small squirrel who is vacuumed up by the neighbor. Through this life-changing experience, Ulysses is "born anew", and in a continuing series of improbable events, he helps Flora find friends, connect with her family, and develop the ability to believe and hope for the good in her life again.
The parallels between what Flora endures and learns and what our world has faced are so similar. We must rely on each other in times of trial, we must hold on to the hope that the next day will be a little bit better than the day before. We must gather our strength from something extraordinary, something that may be hard for others to believe in – this is the basis of God's love and our faith. The story we chose to tell is about connecting with each other, about continuing to do the hard work of building relationships – especially in trying times, and about finding the hope in each day.
It has been an honor and a privilege to collaborate and create with this phenomenal cast and crew! Through the journey of bringing this story to life for you, we have grown in our connections, our relationships, our faith, and trust in each other, and we have become what Flora is searching for – a "family" grounded in hope and love. And now, we are excited to share this amazing story of Flora & Ulysses with all of you, and we hope you find the message of hope, light, and love woven throughout our production!
Thank you for joining us, and keep the light of hope shining for others around you!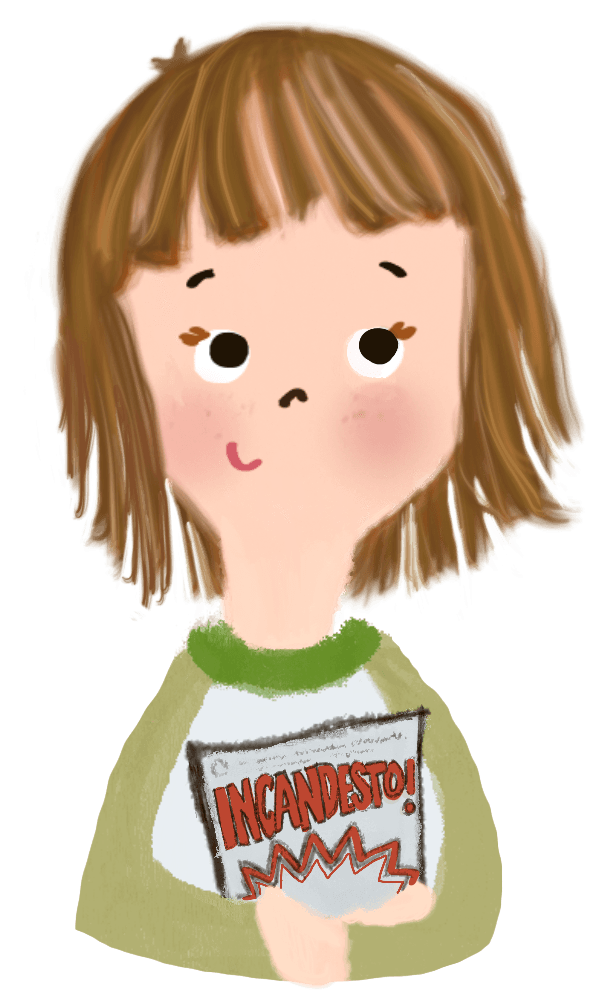 Flora & Ulysses Setting:
The story is set in an ordinary suburban community during a summer break in the 21st century. Flora lives with her mother in a decent house with a backyard, whereas her father lives in a flat of an apartment complex.
Cast (in order of appearance):
Flora......................Grace VonDeylen
Tootie Tickham....Chiara Bangor-Giorgio
Donald Tickham..........Andrew Rusk
Ulysses..................Justin Cherry
Phyllis Buckman..........Kendra Stiers
George Buckman...........Kellin Cremeens
William Spiver...........Samuel Hernandez
Dr. Meescham.................Megan Myers
Rita..............Kelly Isaacs / Katie Rutter
Ernie............Sean Stiers
Mr. Klaus..............Addie Kendrick
Alfred T. Slipper.........Nathan Kendrick
The Amazing Incandesto........Joshua Kendrick
Ensemble:
Janiyah Lewis, Andrew Rusk, Kelly Isaacs
Katie Rutter, Addie Kendrick, Sean Stiers
Production Staff:
Directors.....Samantha Kendrick, Andrew Attwood
Technical Directors.....Megan Myers, Emily Burlison
Artistic Director.....Megan Attwood
Stage Manager.....Kevin Goodman
Props.....Adelynn Goodman
Costumes.....Megan Attwood, Becky Lheureau, Cindy Lockhart
Front of House.....Kelly Isaacs, Bria Goodman
Light Design/Operator.....Emily Burlison
Sound Design/Operator.....Nathan Kendrick
Social Media Marketing.....Brady Isaacs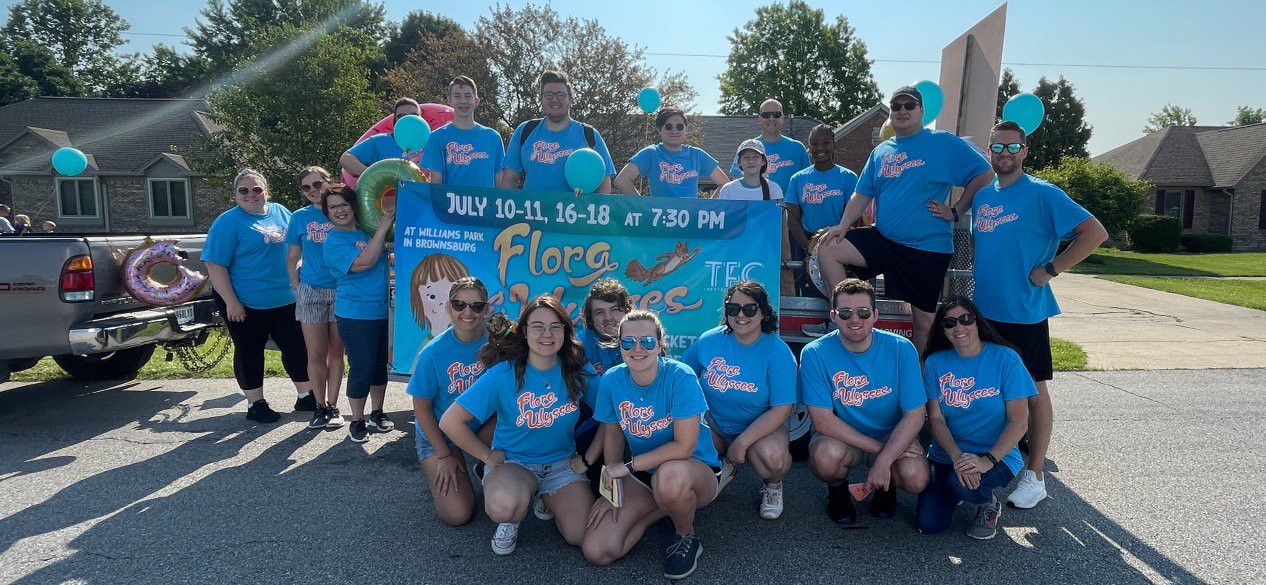 Special Thanks to:
Brownsburg High School Performing Arts Department, Calvary United Methodist Church, Brownsburg Parks Department, Jonathan Miller, Brent Miller, Scouts Troop 396, Evans' Family, Ryan Keller, Bart Shambaugh, Moby Brown, John "Papa Mo" Morrison, Candace at UHaul, Kowalski Family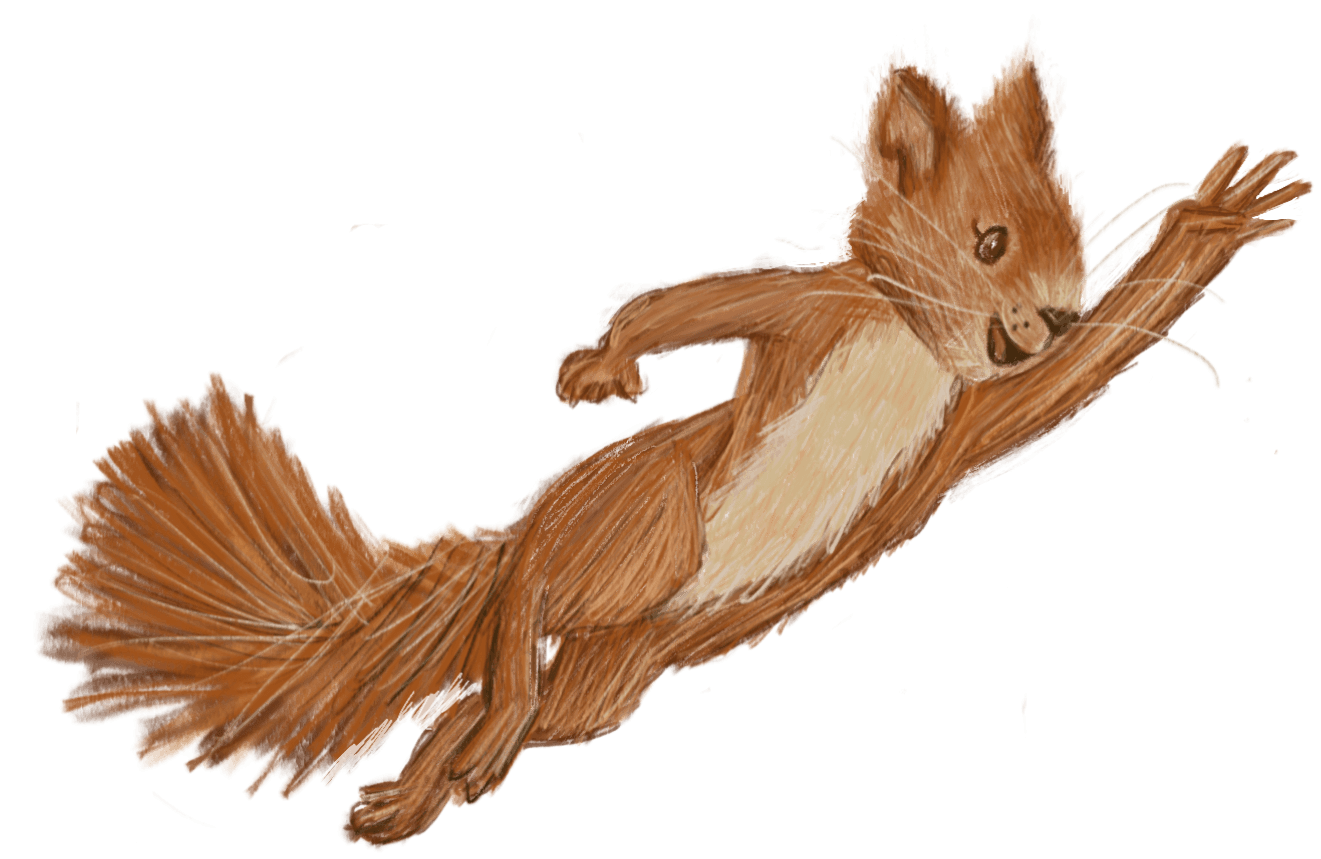 The Cast & Crew of Flora & Ulysses: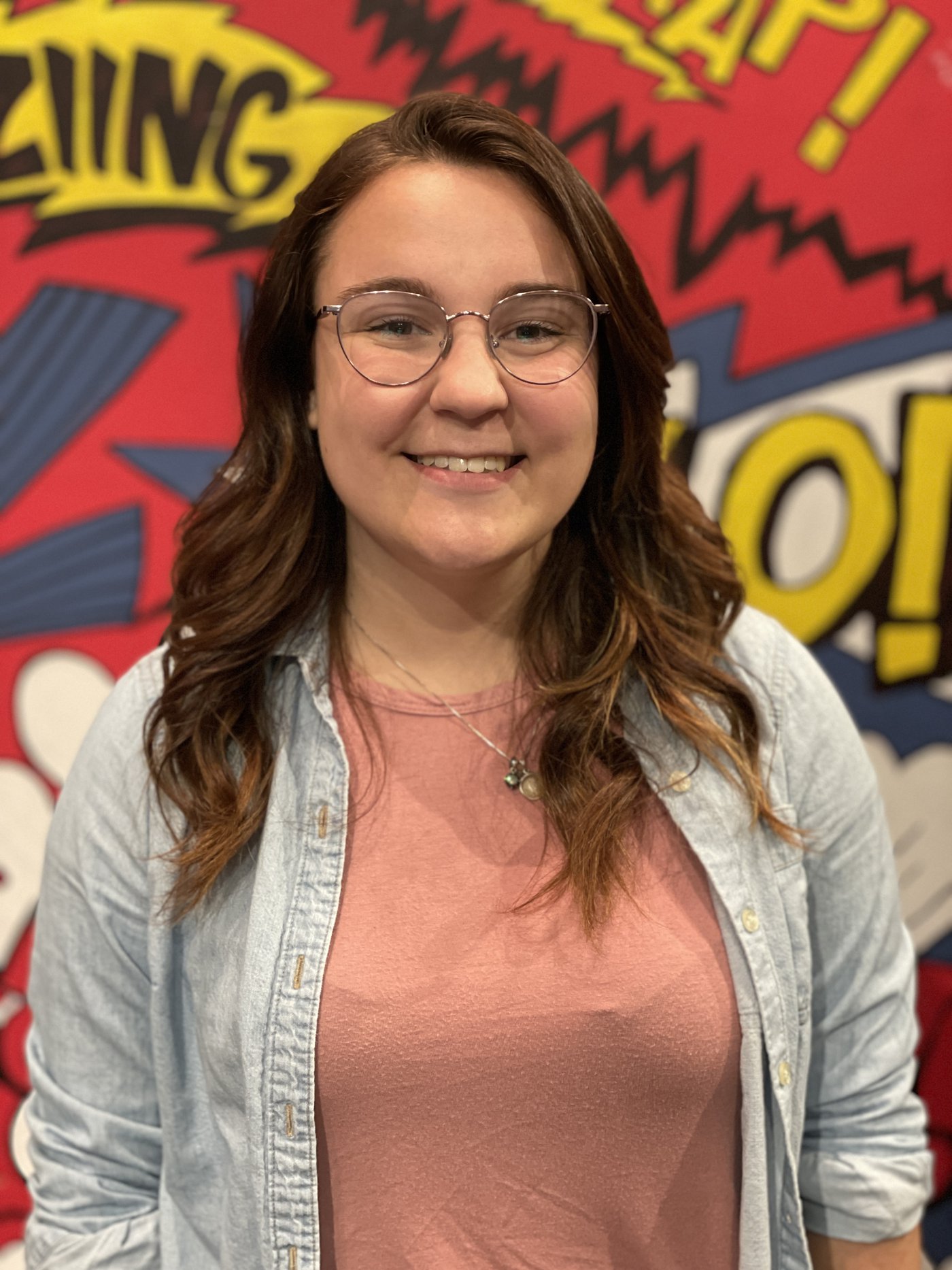 Grace VonDeylen (Flora), upcoming college senior at Purdue University is excited to be continuing her theatre career in this summers TFC production of Flora and Ulysses. Some of her previous notable works include Hannah Baker in 13 Reasons Why, Grandma in The Addams Family, and Webster in Bonnets. Not having played a 10 year old since she was actually 10 years old, Grace is so excited to bring to life the role of the spunky and self-proclaimed cynic Flora. She would like to thank her family and friends for supporting her during this crazy and fun summer! She would also like to thank her directors Samantha and Andrew for their support onstage and off. This summer and show would not be what it is without the two of you. Thank you.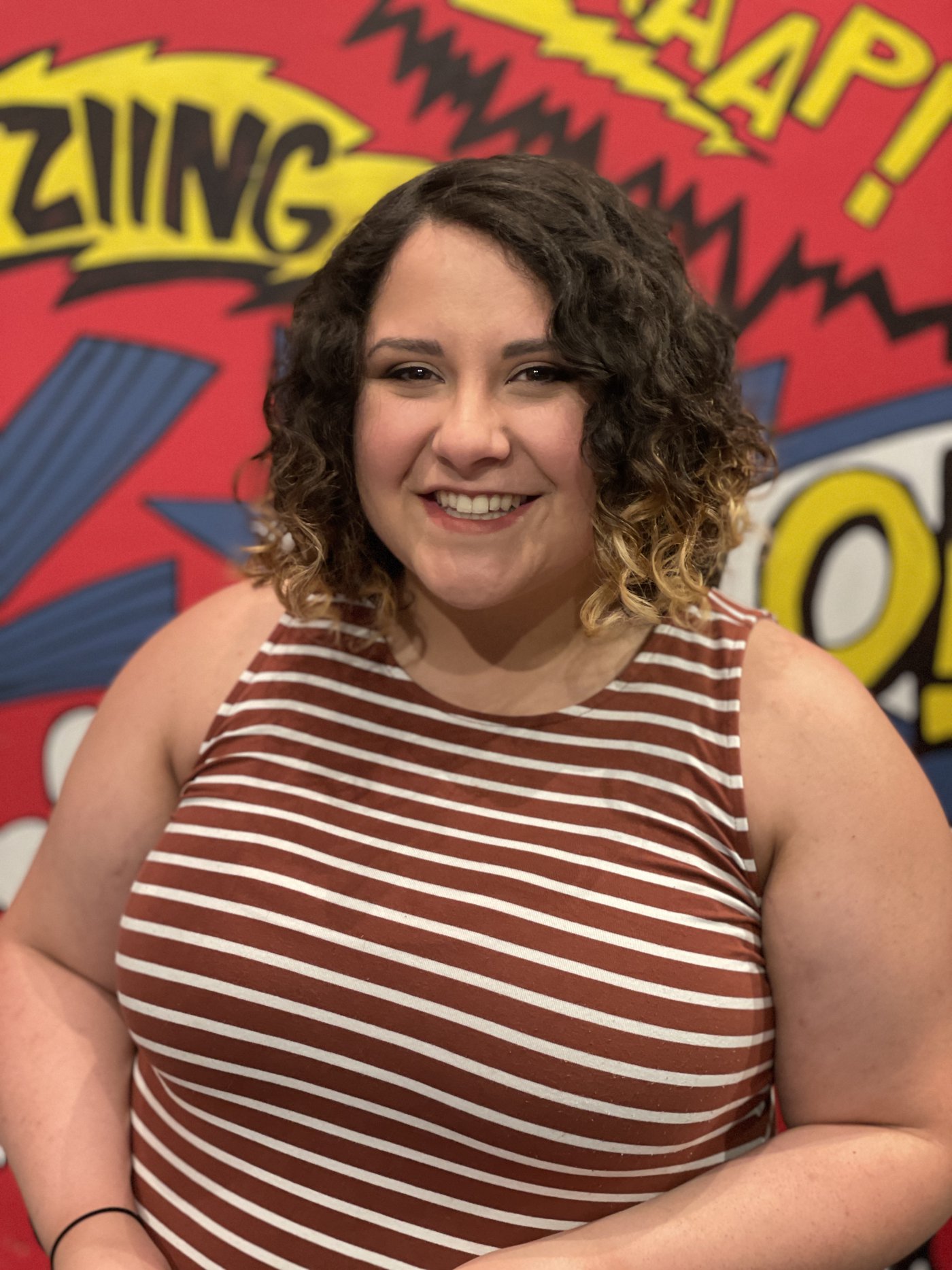 Chiara (Tootie Tickham) is thrilled to play Tootie Tickham in TFC's production of Flora & Ulysses! During the day, Chiara is a GIS Specialist and Marketing Strategist with geoConvergence LLC. At 24, she's been involved with over 30 different productions - ranging from set designer to performer. Despite this being her first show with TFC, she's been acting in local community and regional theaters around the Philadelphia area for the past 18 years. Chiara has also performed with Saint Mary's College Theatre Department, University of Notre Dame's Theatre Company, and Fat Turtle Theatre Company here in Indiana. Previous roles include Ursula (The Little Mermaid), Morgan (Godspell 2012 Revival), and Paulette Bonafonte (Legally Blonde). Chiara would like to thank her friends and family for their love and support, as well as the cast and crew of Flora & Ulysses for providing the best post-pandemic theatre experience yet! Enjoy the show!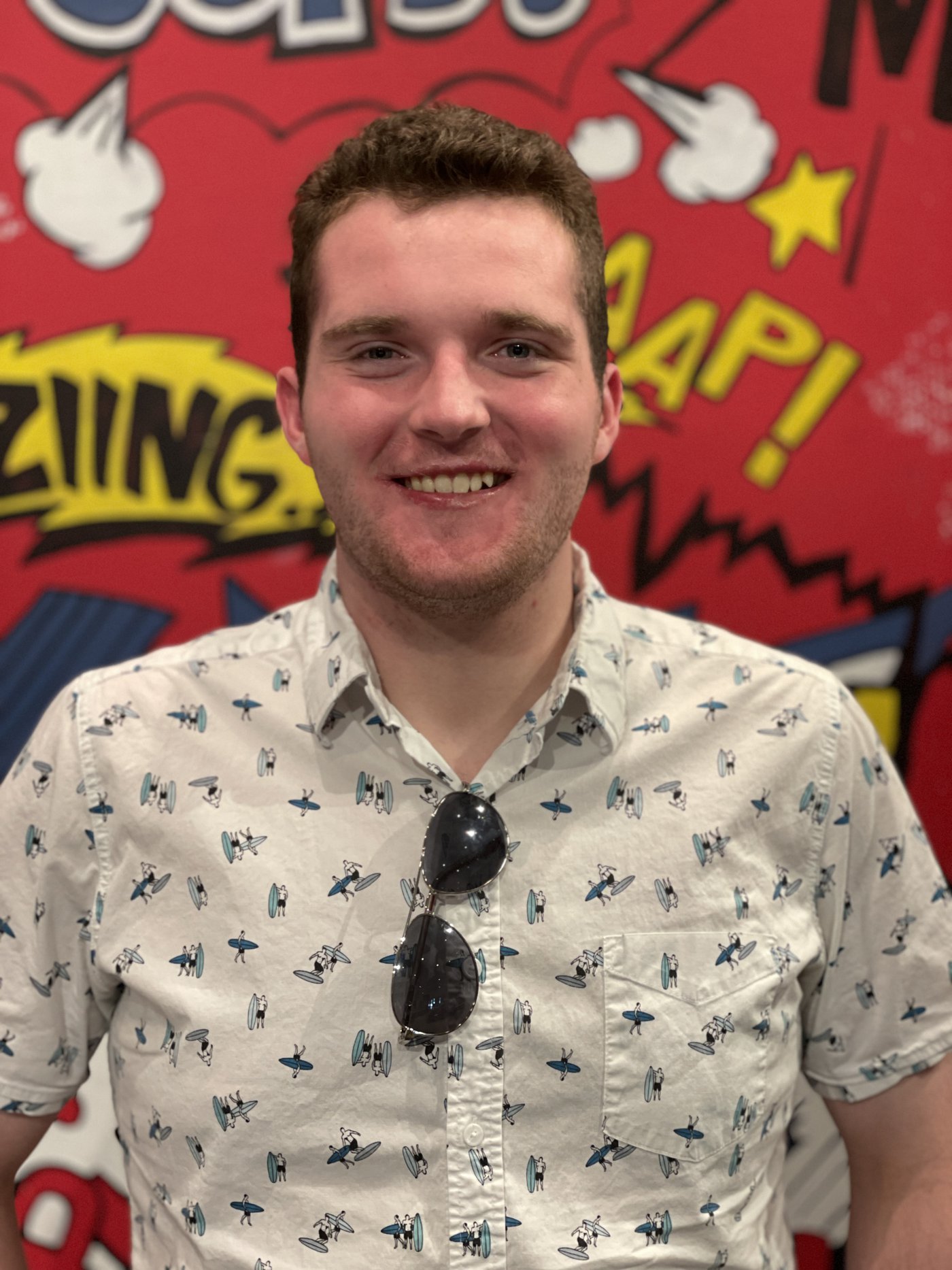 Andrew Rusk (Donald Tickham) has appeared in several TFC productions over the years. You may have seen him in A Christmas Carol, Anne of Green Gables, and Children of Eden. After last year Andrew is so excited to be back with TFC to share another great story with the community. In addition to theater, Andrew volunteers at Calvary United Methodist Church in Brownsburg. He also is studying at Ivy Tech Community College to get a degree in visual communications. Andrew would like to thank the cast and crew of Flora and Ulysses for all the good times and laughs this summer. Lastly, Andrew wants to say to you all "Enjoy the show!"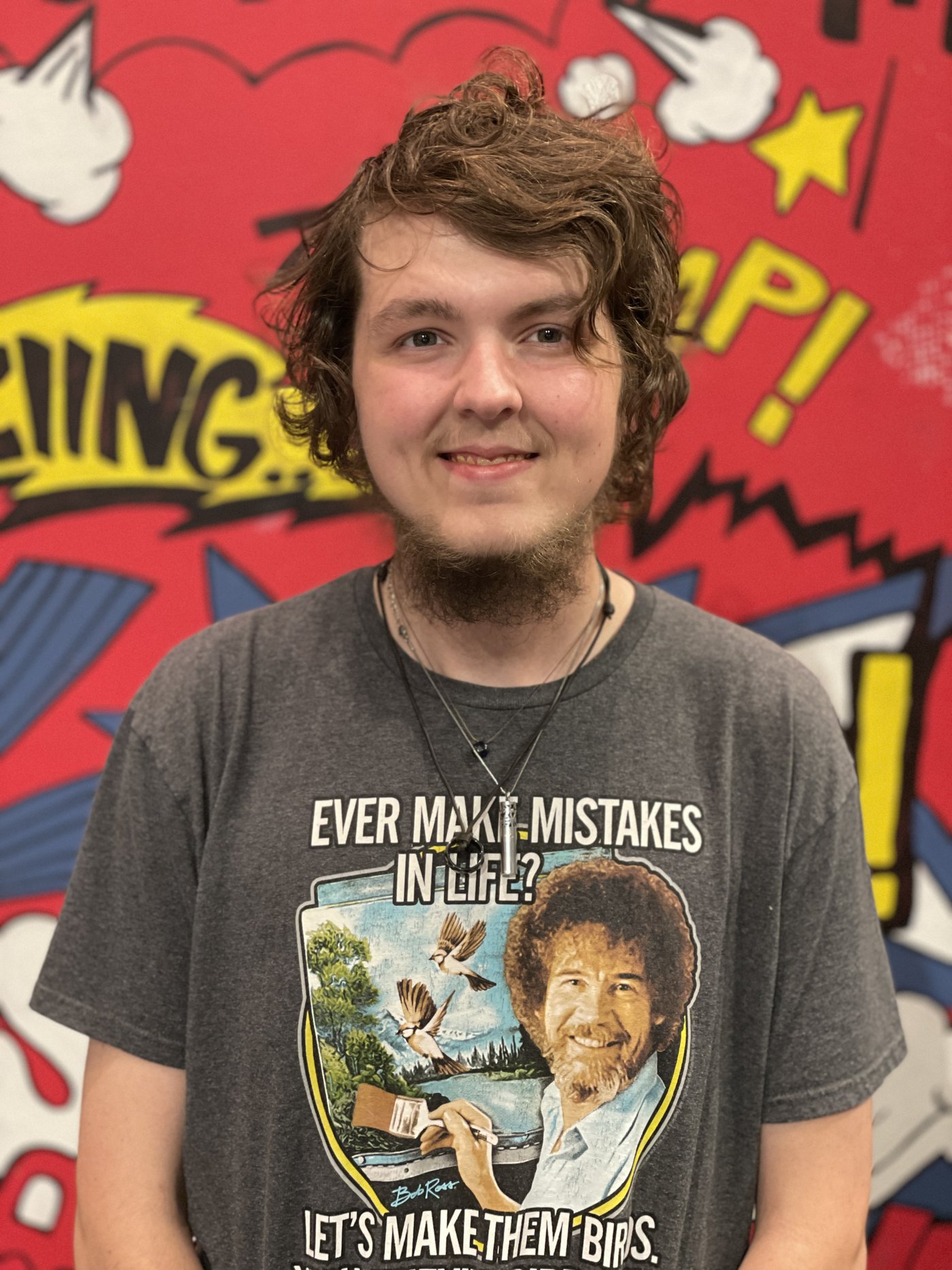 Justin Cherry (Ulysses) is the son of Tammy and Steve Cherry, and is an upcoming junior in college. He has performed as a cast member in a few shows at BHS, including Radium Girls, Honk, Clue, and The Addams Family as a violinist in the pit! He was also in the Hendricks Civic Theatre's production of Mamma Mia, TFC's Anne of Green Gables, and the Purdue Performance Collaborative's showing of The Rocky Horror Picture Show. He would like to thank his parents, his brothers Steven and Brandon, and his step family Andrea, Abby and Clay for putting up with his shenanigans, and supporting his efforts to go all out and have fun giving people a good show whenever he's on stage! He hopes you have a great time with your family watching TFC's Flora and Ulysses, and will get a kick out of watching him fly around and type some moving poetry as the show's titular Ulysses! He is extremely grateful and excited to have you here tonight!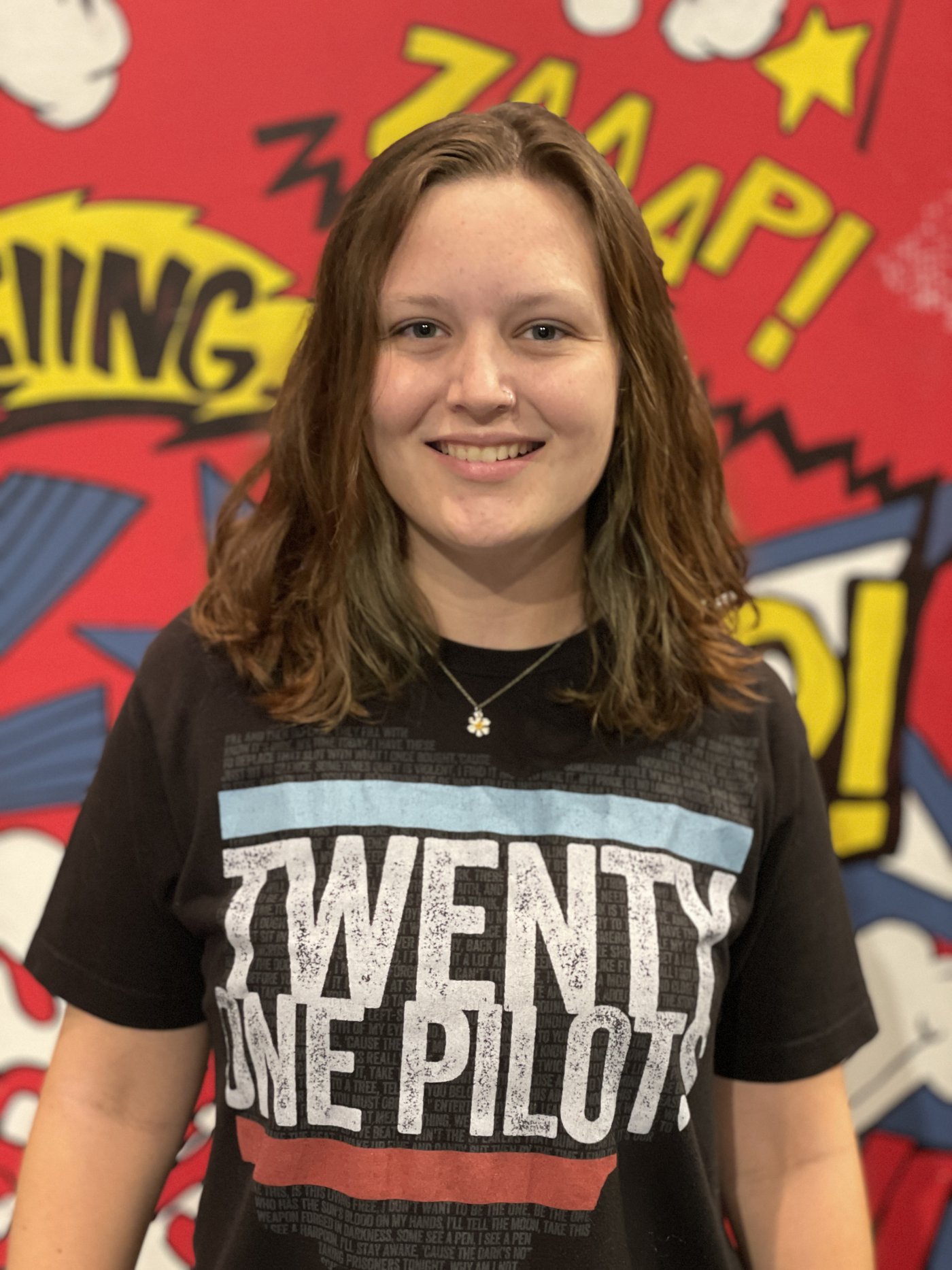 Kendra Stiers (Phyllis), daughter of Arden and Lisa, is an incoming senior at Miami University, Ohio where she studies creative and professional writing. In high school, she did numerous shows with Brownsburg High School including Radium Girls (Grace), The Addams Family (Ensemble/Front of House) and she was an officer for Troupe 2018. With TFC she's done Godspell (Front of House), A Christmas Carol (Frieda), and more. It's been a few years since high school and so glad that she had such a fun show and an amazing cast and crew to welcome her back to the world of theatre! She would like to thank her mother and father and her brother Sean for their endless love and support. And she would especially like to thank Grace and Kellin, her Buckman family members, for loving her and always making her laugh! Enjoy the show!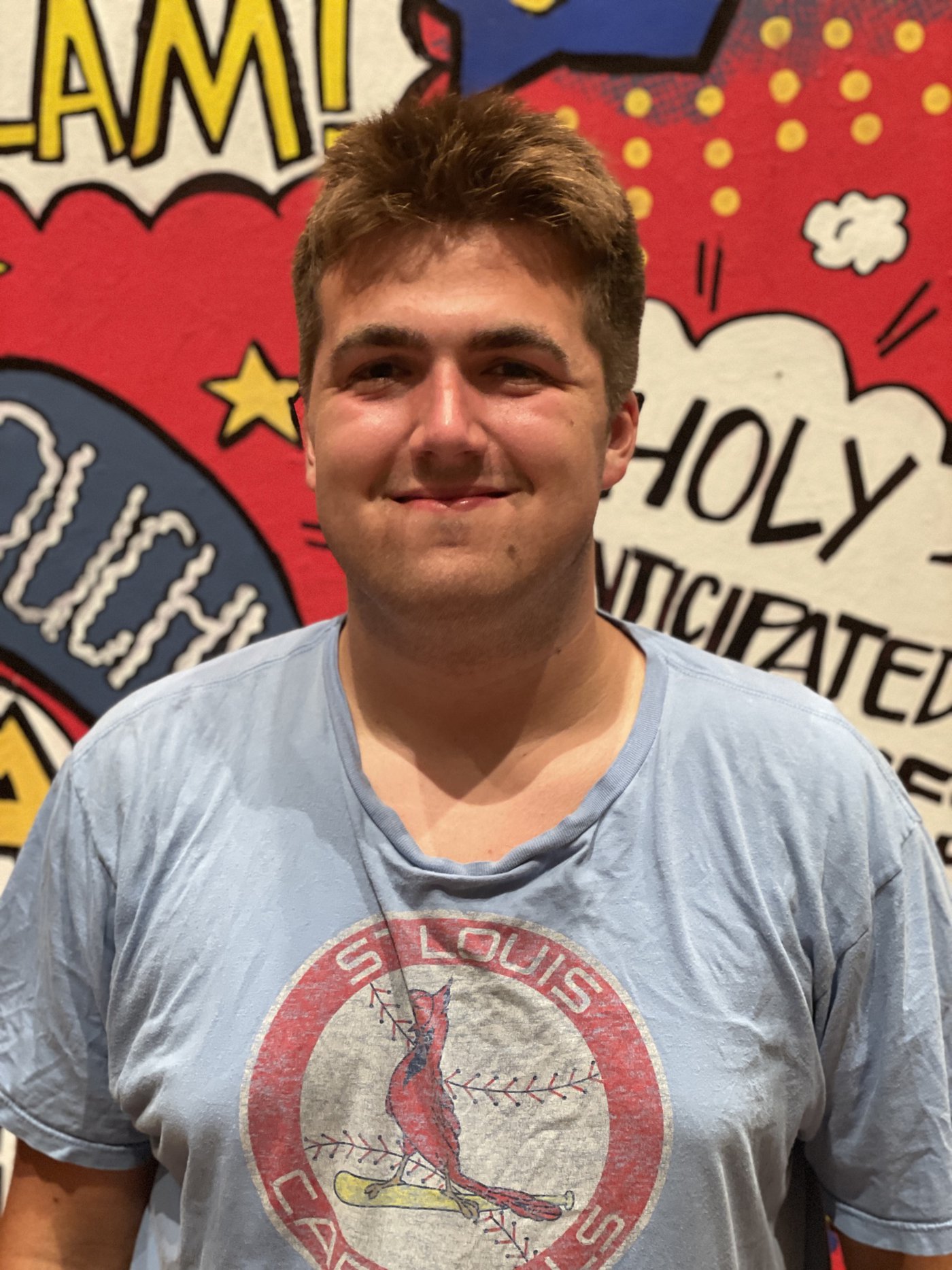 Kellin Cremeens (George Buckman, how do you do) is the son of Amber and Shannon Cremeens, and the cooler, taller older brother of Karina Cremeens. When it's not summer, he is a junior Editing and Post-Production BFA at Columbia College Chicago. This is his 3rd production with TFC, and there's no place he'd rather spend his summer weeknights. He'd like to thank Andrew Attwood, Samantha Kendrick, Kevin Goodman, and the entire cast and crew of Flora and Ulysses for making the summer so much fun! He'd like to give a special shout-out to his stage family, Grace VonDeylen and Kendra Stiers, for being the best stage daughter and stage ex-wife a guy could ask for; he's only known them this summer, but it already feels like they've been friends for at least 4 or 5 years. As a wise man once said: "I don't got friends…I got family." He thanks the audience for coming and hopes they enjoy the show!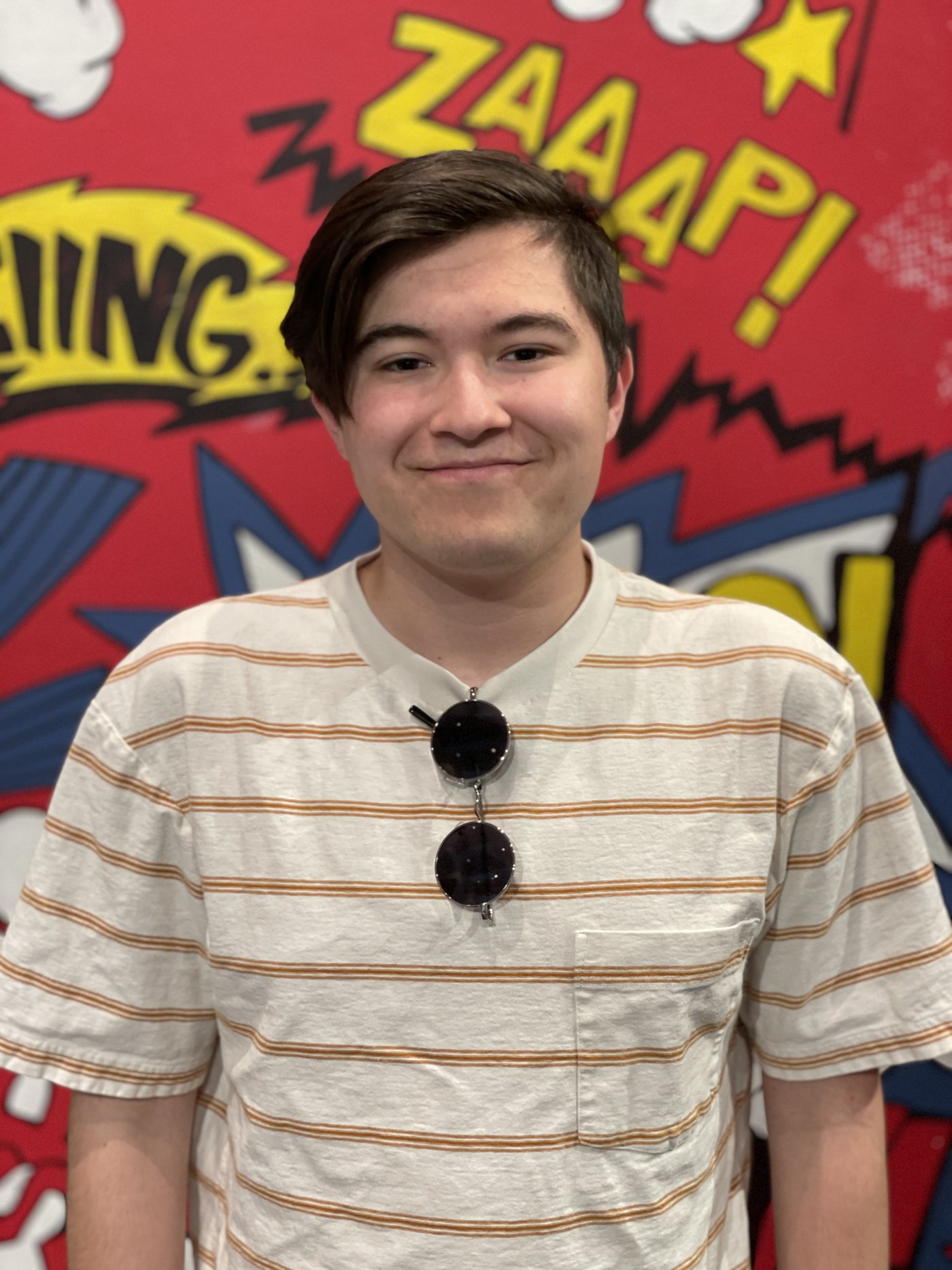 Sam Hernandez (William Spiver) is very excited to be part of his first production at TFC, especially after a year of not performing! He is a second year student at Purdue University and is home for the summer working and rehearsing for the show. He wants to thank his mom for pushing him to get back into it. He also wants to thank Andrew for reaching out to him and roping him back into the fun. He hopes everyone enjoys Flora and Ulysses and wishes to SEE everyone there.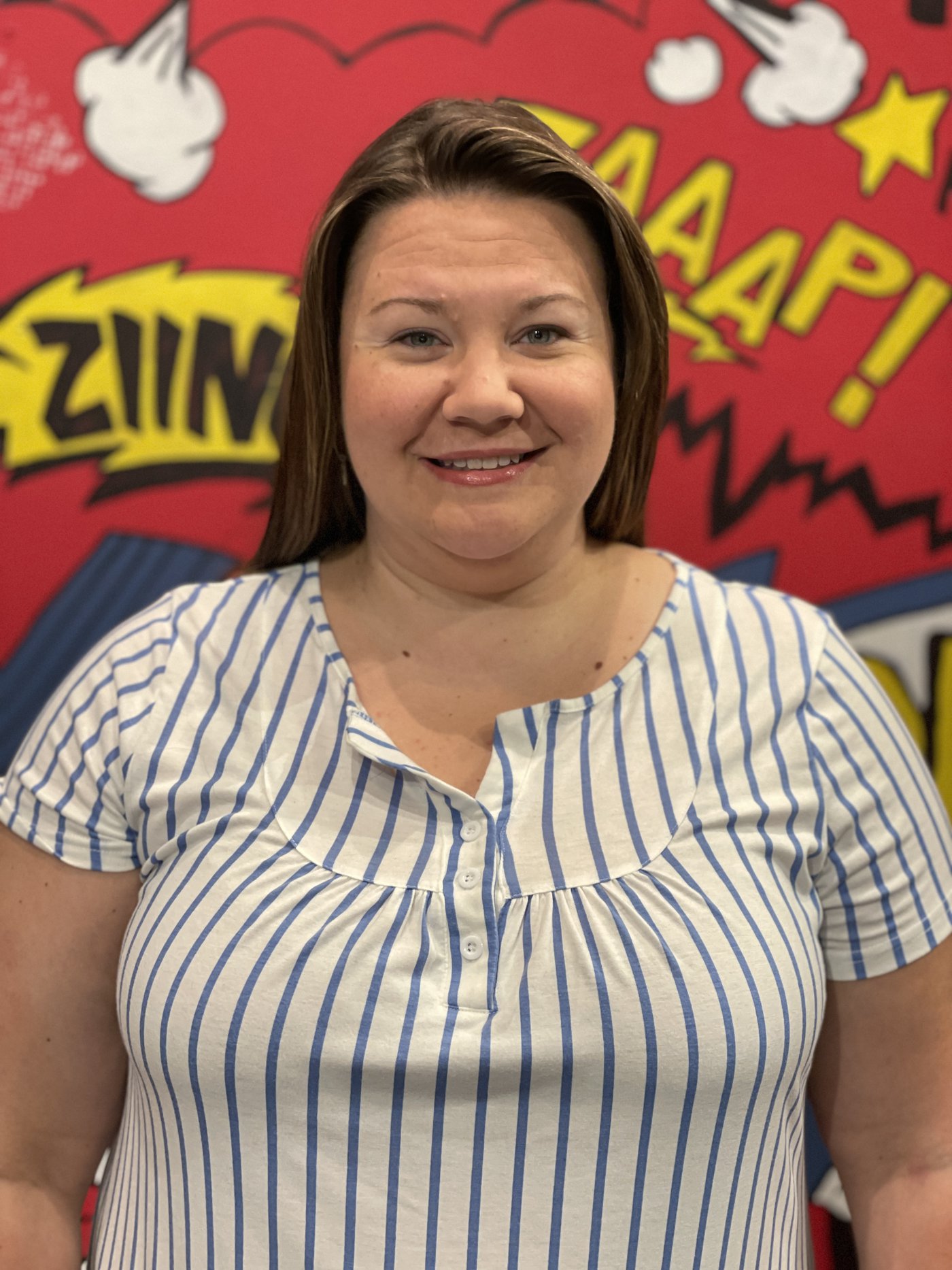 Megan Myers (Dr. Meescham) is the theatre teacher & director at Brownsburg High School and has been part of TFC for more than 10 years. Having been involved in theatre since a young age, favorite onstage performances have included Godspell, The Sound of Music, Picnic, To Gillian On Her 37th Birthday, Once in a Lifetime, Fiddler on the Roof, and Guys & Dolls. After graduating from the University of Evansville with a degree in Theatre Education, Megan has also produced and directed more than 30 shows including Much Ado About Nothing, Radium Girls, ‪The Addams Family‬, West Side Story, Clue, Beauty and the Beast, Singin' in the Rain, A Midsummer Night's Dream, Anything Goes, The Diary of Anne Frank, Into the Woods, Almost Maine, Hello Dolly, Miracle Worker, Little Women, 13 Reasons Why, & Peter Pan. Megan would like to thank the TFC Board, cast, crew, & volunteers, as well as her family for supporting her and every show. She is incredibly proud to be part of this amazing group of people, especially so many current & former students, who continue to grow their love of theatre and their love of Christ by sharing their gifts thru TFC!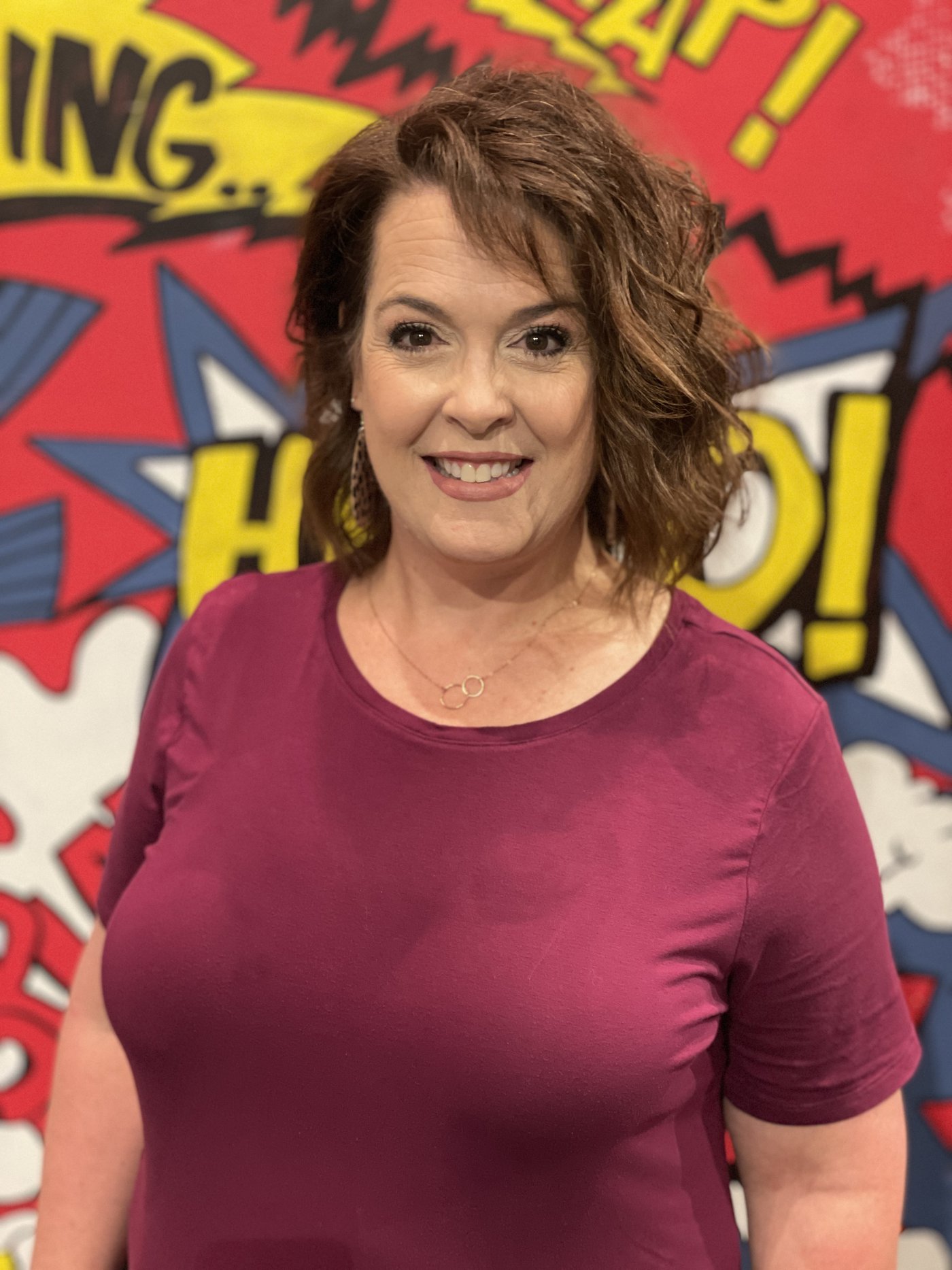 Kelly Isaacs (Rita, Front of House), is the wife to her awesome hubby Brian for 29 years this month ( Yep, you guessed it, she was a child bride)! Mom to her two extremely fantastic and talented kids Jordyn and Brady and a new mother in-law to Cody (Jordyn picked a great guy!!). Her family is her joy! (Of course, they may say over bearing!) Kelly has been seen on the TFC stage in "Fiddler on the Roof", "Narnia" as Mrs. Beaver, "Hiding Place" as Corrie Ten Boom, "Anne of Green Gables" as Mrs.Blewett and behind the scenes as director of "A Christmas Carol" (Where she got to direct her husband in his first show. He loved it!! 😉). Kelly works at Brownsburg Middle Schools in the choir department along side two talented teachers Jamie Varvel and Teresa Fowler (and they should be paid more!!). Kelly has put more sweat into this show than any other (it's HOT out here!). Thanks Andrew and Samantha for working so hard on this show they have stretched their wings like never before! Cast and crew, thanks for putting up with the old lady! And last but not least to her Lord and Savior Jesus Christ...she always performs for her audience of one. 🥰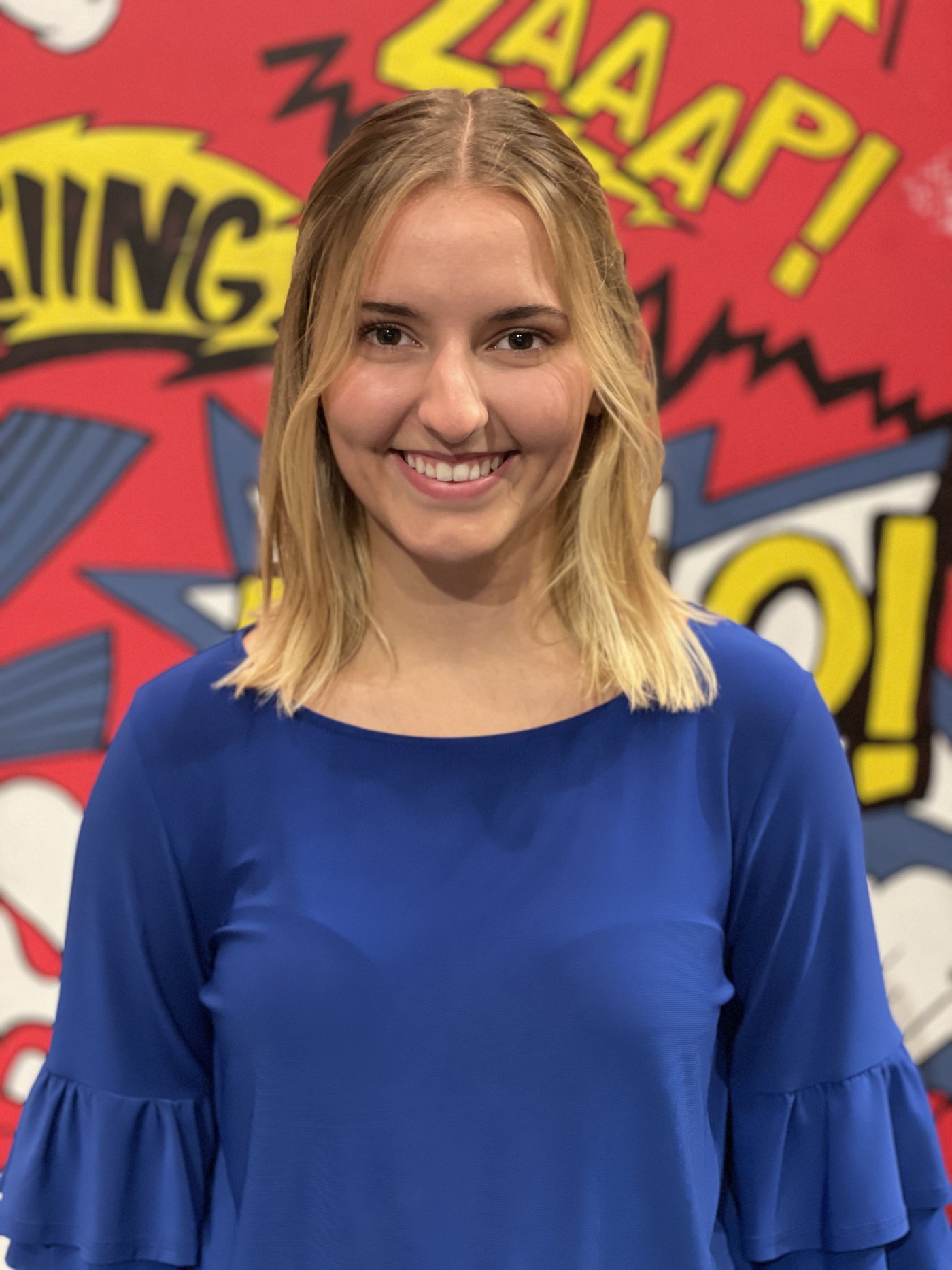 Katie Rutter (Rita/Ensemble) is the daughter of Andrew and Laura Rutter and is very excited to be a part of her first show with TFC! Katie is an upcoming sophomore at Columbia College Chicago, majoring in Acting and double minoring in Stage Combat and Voiceover. She has performed many shows with Brownsburg High School, some of her favorites include Clue (Miss Scarlet), Radium Girls (Mrs. Roeder), and The Addams Family (Ancestor/Chorus). She has also had the wonderful experience of playing Girl in Pink Dist of Field Corn with Columbia College Chicago. She would like to thank her parents for all of their support and all of the cast and crew of Flora and Ulysses for being so welcoming to her and for making this show a truly special experience. Katie is very excited for everyone to experience the wonderful journey of Flora and Ulysses and hopes everyone has a fantastic time!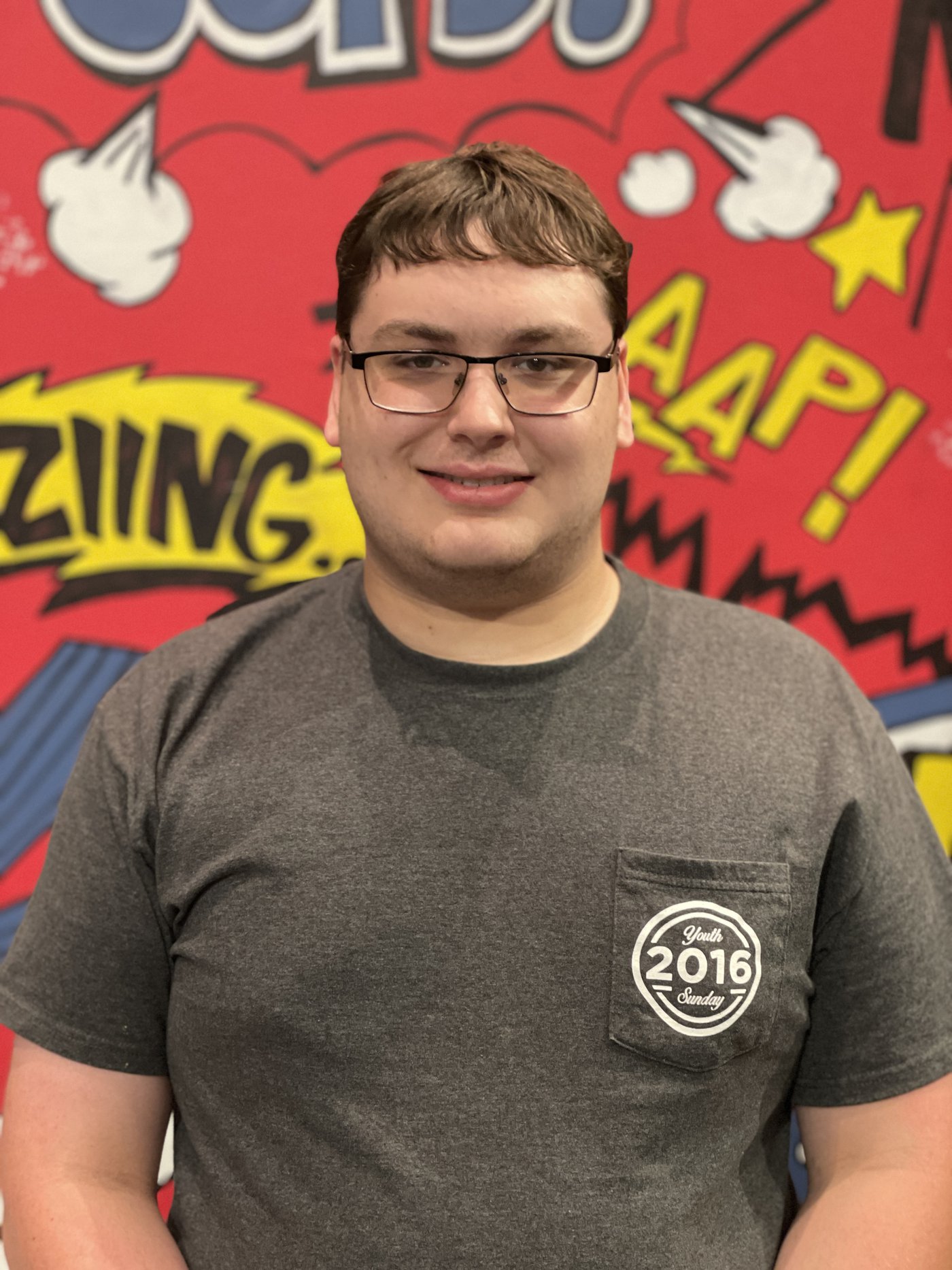 Sean Stiers (Ernie) is becoming a sophomore at Anderson University. Before this performance, he has been a cast member in the Brownsburg High School shows of Addams Family, Radium Girls, Honk, Clue on stage, and Dr. Jekyll and Mr. Hyde and has done tech on Aida and Still Life with Iris. He has been a cast member in the TFC shows of Narnia, Christmas Carol, and Godspell, as well on tech for Children of Eden. Outside of TFC, Sean enjoys music, choir, screenwriting, reading, anything that allows a story to be told. He would like to thank his family for their support and the cast for being awesome. He hopes you enjoy the show and the giggles that will go along with it.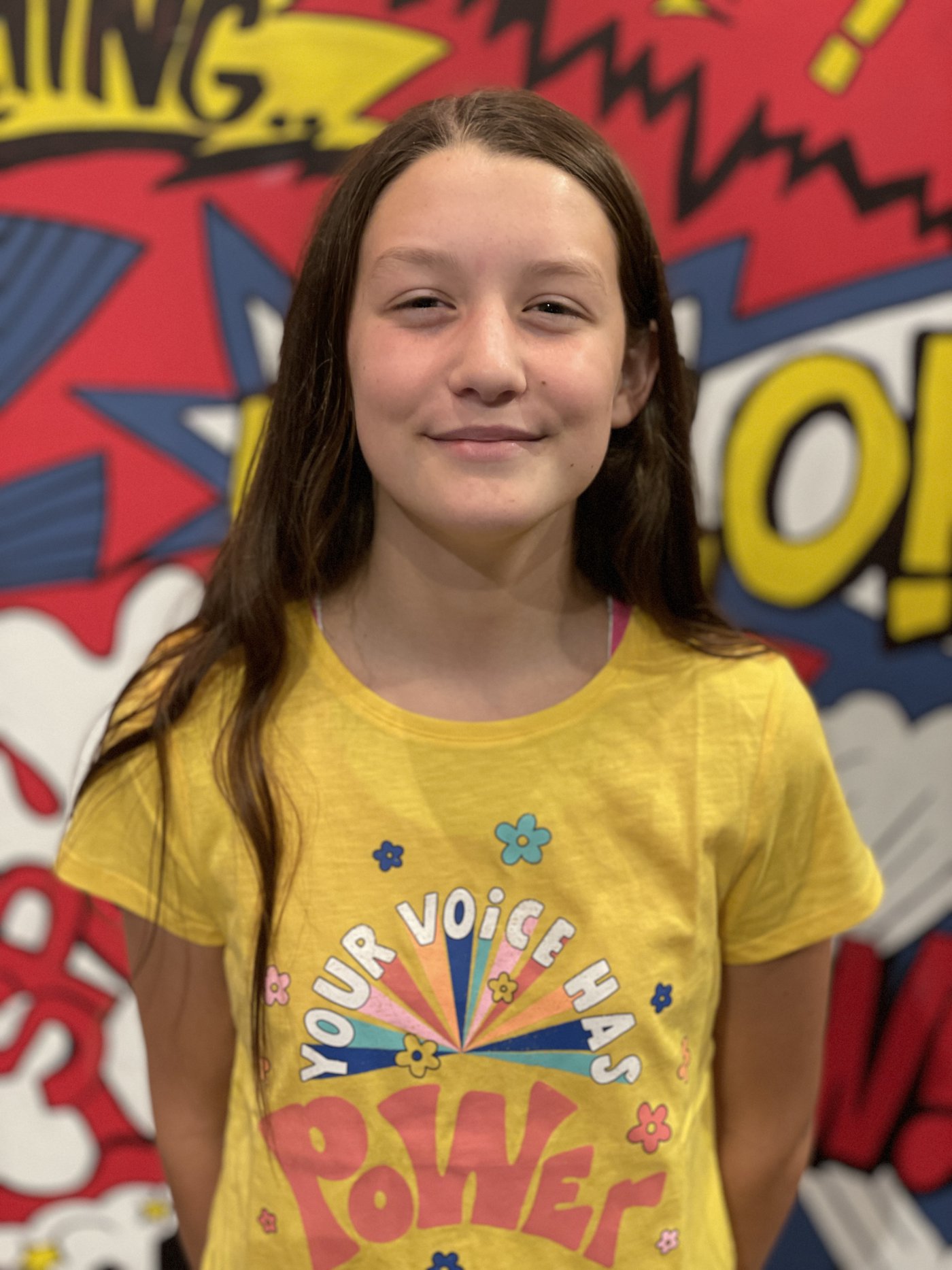 Addie Kendrick (Mr. Klaus & Ensemble) is thrilled to be in another TFC production this summer! She was also in Anne of Green Gables at TFC and Knight at Dawn, Seussical Kids, Madagascar, 101 Dalmatians, Dear Edwina Jr., Bugsy Malone, and Schoolhouse Rock at the BIZ. Addie also performed in Matilda at HCT. Addie loves singing, acting, dancing, reading, writing, and drawling. She is in 7th grade at Brownsburg East Middle School and turned 13 last May. She would like to thank her directors Samantha Kendrick, or mom to Addie, and Andrew Attwood, her dad- Joshua Kendrick, Megan Myers, Megan Attwood, Kevin and Addy Goodman (His Majesty and The Queen) as well as all of the tech crew and cast for being supportive and making this show possible! Addie has had a wonderful time this summer in Flora and Ulysses and hopes that everyone else enjoys it as much as she does!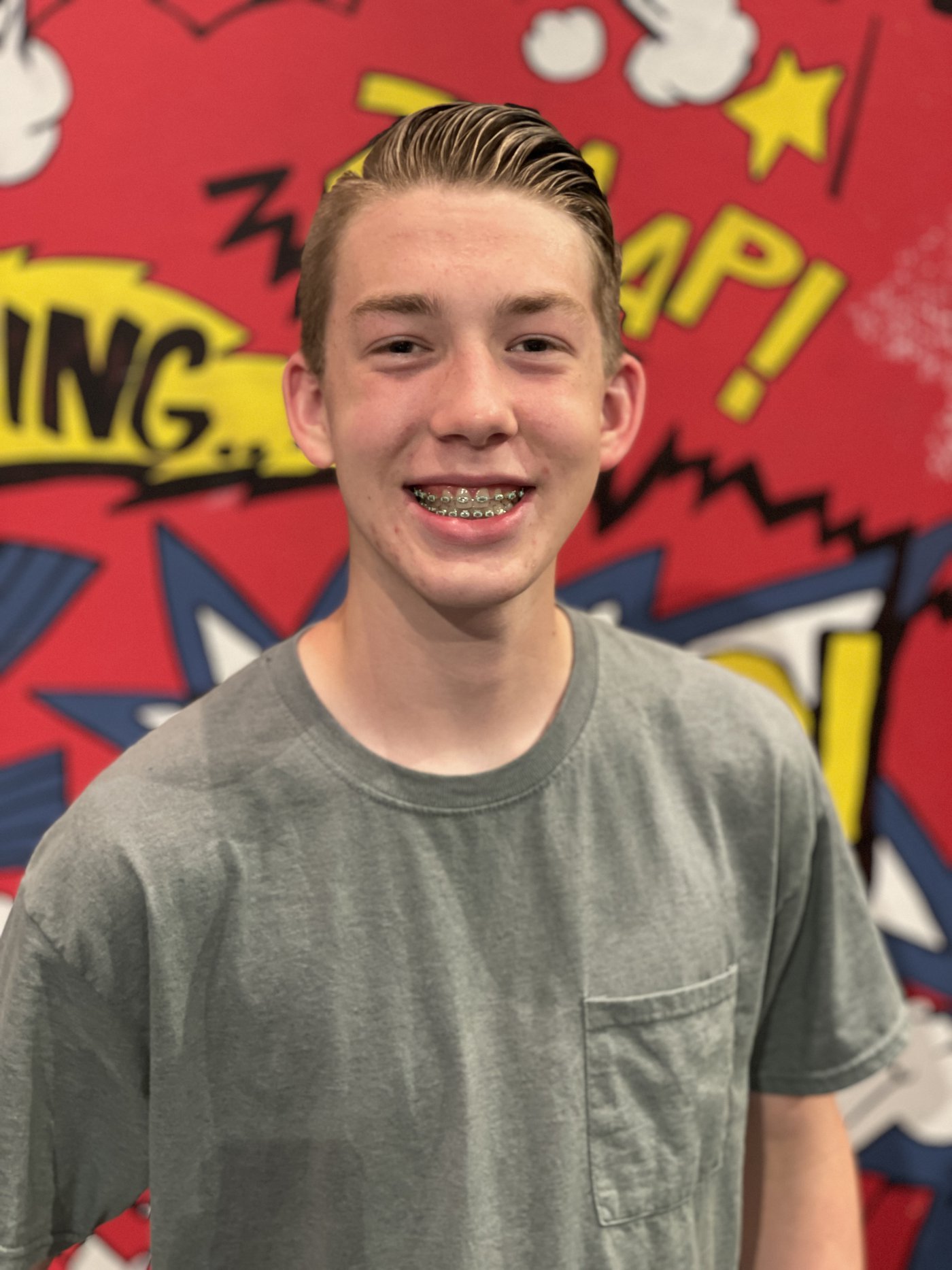 Nathan Kendrick (Alfred T. Slipper, Sound Producer), son of Joshua and Samantha Kendrick, is a sophomore at BHS. He was a cast member in BHS productions of The 25th Annual Putnam County Spelling Bee (Leaf Coneybear) and Almost Maine (Randy), as well as Aladdin Jr. at BEMS (Kassim), and in TFC's production of Anne of Green Gables (Moody MacPherson). Nathan is also a member of the choir department in The Blend. He would like to thank his family for always supporting him in theatre, his friends for putting up with his crazy theatre self, and his directors for their help and motivation. He has loved putting together all parts of Flora & Ulysses, and he can't wait for viewers to see squirrels fly!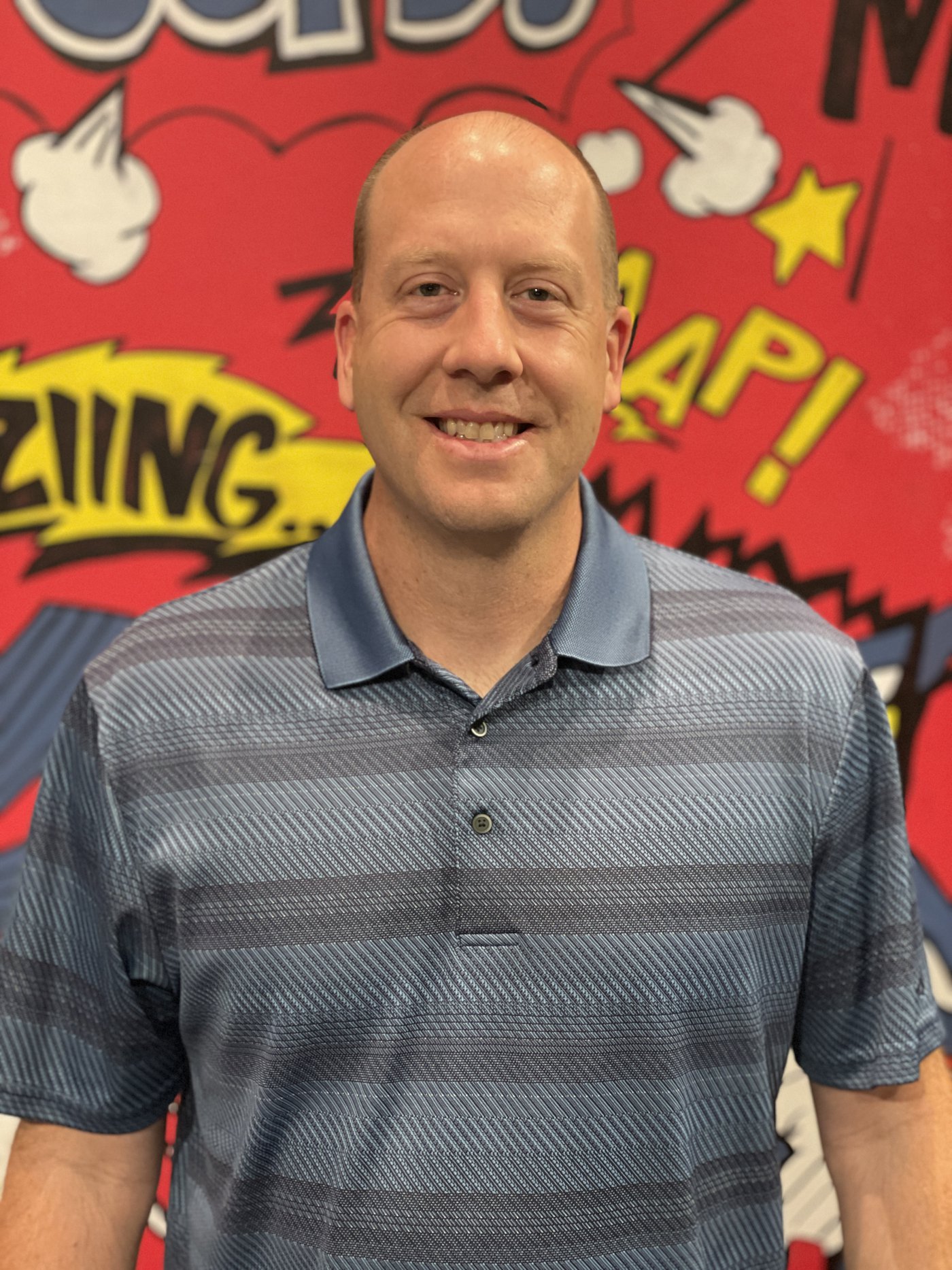 Joshua Kendrick (The Amazing Incandesto) is honored to be in another show presented by Theatre For Christ. In 2019 he performed as a farmer in "Anne of Green Gables". He is blessed to be a part of the TFC family again, and to share in this experience with his family Samantha, Nathan, and Addie. As a middle school teacher, he hopes to absorb the awesome creativity from all of the absolutely amazing cast and crew of "Flora and Ulysses". A superhero shout-out goes to the Lord Jesus who has made this production and journey possible, and who continues the good works he has begun within each of us. Shine on friends!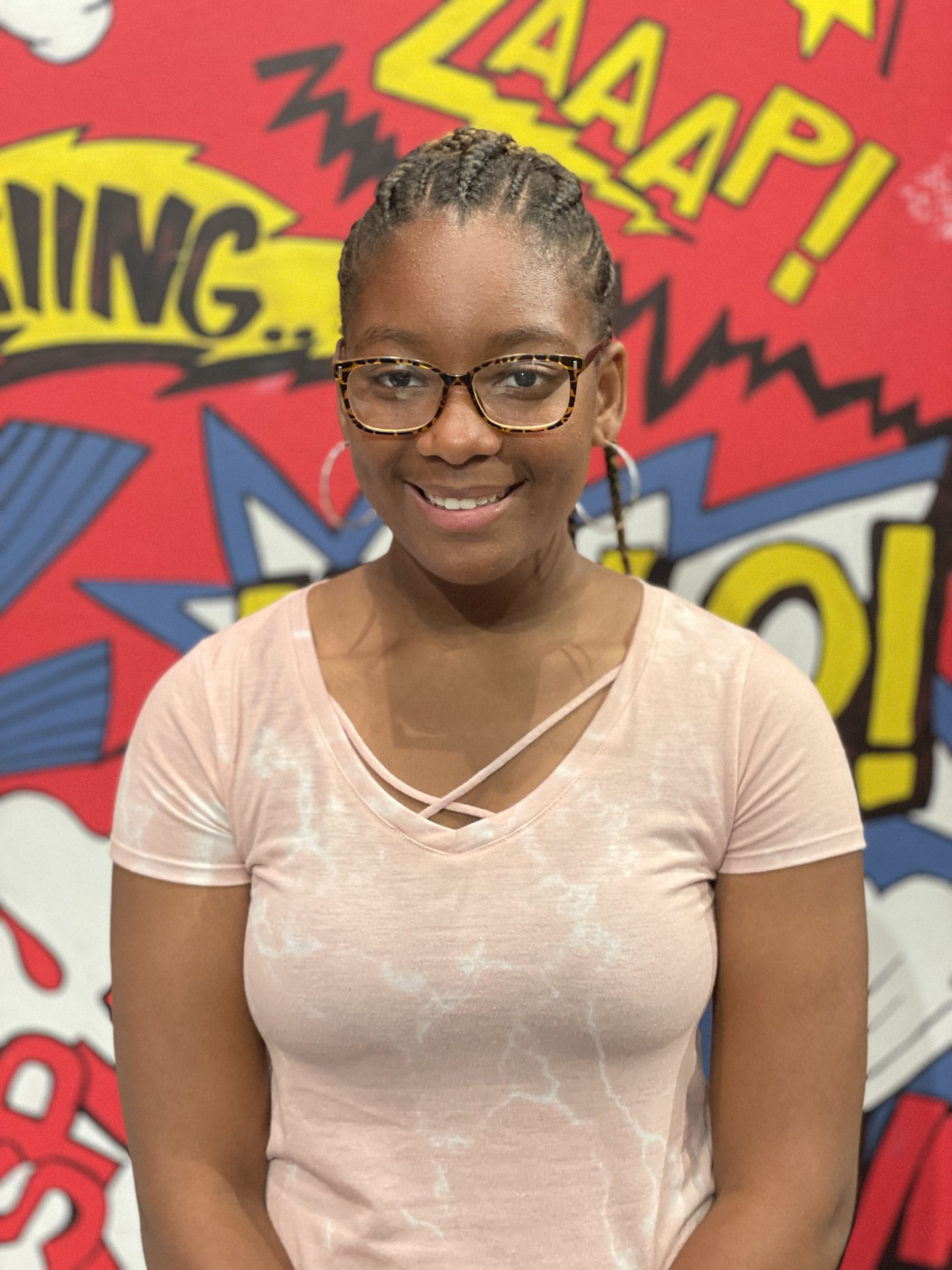 Janiyah Lewis (Ensemble - Madea), daughter of James And LaTasha Lewis, is a Sophomore at Brownsburg High School. She was apart of tech in Much Ado, Almost, Maine, and the Spelling bee. She also enjoys playing tennis whenever she's not in theatre, playing video games, and drawing. She helps out with some small youtubers in voice acting and is currently writing her next show! *cough* which you should definitely check out *cough* like next year. Ahem, sorry caught a quick cold there. She would like to thank her parents for allowing her to do two things everyday day of her summer break (rehearsal and tennis) and giving her a ride to do it. She would also like to thank her Granny for backing her up whenever her parents were busy. Shout out to her phone for showing her a Madea video which inspired her character and another shout out to her dog just because why not.
Emily Burlison (Technical Assistant, Lights), is the daughter of Jeff and Orlene Burlison. This is her 2nd show at TFC, but 11th show that she's done. She recently graduated from Brownsburg High School and will be continuing her theatre education at the University of Evansville in the fall, where she will be majoring in Theatre Management. She wants to thank the entire TFC family for welcoming her back and especially wants to thank the Kendrick's, Attwood's, Goodman's, and Myers for not only being amazing, caring, and inspiring people, but also for adopting her into their families. She hopes you all enjoy the show as much as she enjoyed creating it!
Adelynn Goodman (Props Mistress) is a special education teacher in Wayne Township and has just finished her 5th school year. She has been in a number of TFC productions with some of her favorite roles being Mrs. Fezziwig in A Christmas Carol, Addy in Godspell, and most recently, Miss Stacey in Anne of Green Gables. This is Adelynn's first summer not being on stage for TFC and it has been a huge learning curve to be behind the scenes, but she has enjoyed using her creativity off stage. Adelynn would like to thank her husband, Kevin, for being a great teammate in this show and in life! Holy bagumba, enjoy the show!!!!!
Bria Goodman (Front of House - Program) is stoked to be a part of this year's TFC show! Bria has, in the past, participated in multiple TFC shows, including The Hiding Place, Narnia: The Musical. and You're a Good Man, Charlie Brown. Bria has also taken part in technical roles in shows including Anne of Green Gables (Props) and A Christmas Carol (Hair/Makeup). She also participated in theatre at Brownsburg High School in her younger days. Bria would like to thank her brother, Kevin Goodman, for continuing to keep her involved in theatre as well as Andrew Attwood for being encouraging throughout the show! Bria hopes you enjoy the programs (and the show of course)!
Kevin Goodman (Stage Manager, TFC Board Member), is a 2nd-grade teacher at Bridgeport Elementary School in Wayne Township. He is currently attending the Urban Principal Program at IUPUI. Kevin has previously directed The Hiding Place and was the stage manager for the 2018 performance of Godspell. He has appeared onstage at TFC in A Christmas Carol (Mr. Fezziwig), Children of Eden (Adam), You're a Good Man Charlie Brown (Charlie Brown), and Fiddler On the Roof. He would like to thank his wife (Adelynn) for all of her support during this process- especially complaining with him about the heat. He would also like to thank Haley for taking care of their dogs and feeding them dinner almost every night since June. Kevin has enjoyed working with Emily and Nathan to help bring the directors' vision for Flora & Ulysses come to life and hopes you enjoy.