Worship Online Premieres Each Sunday at 9:00 am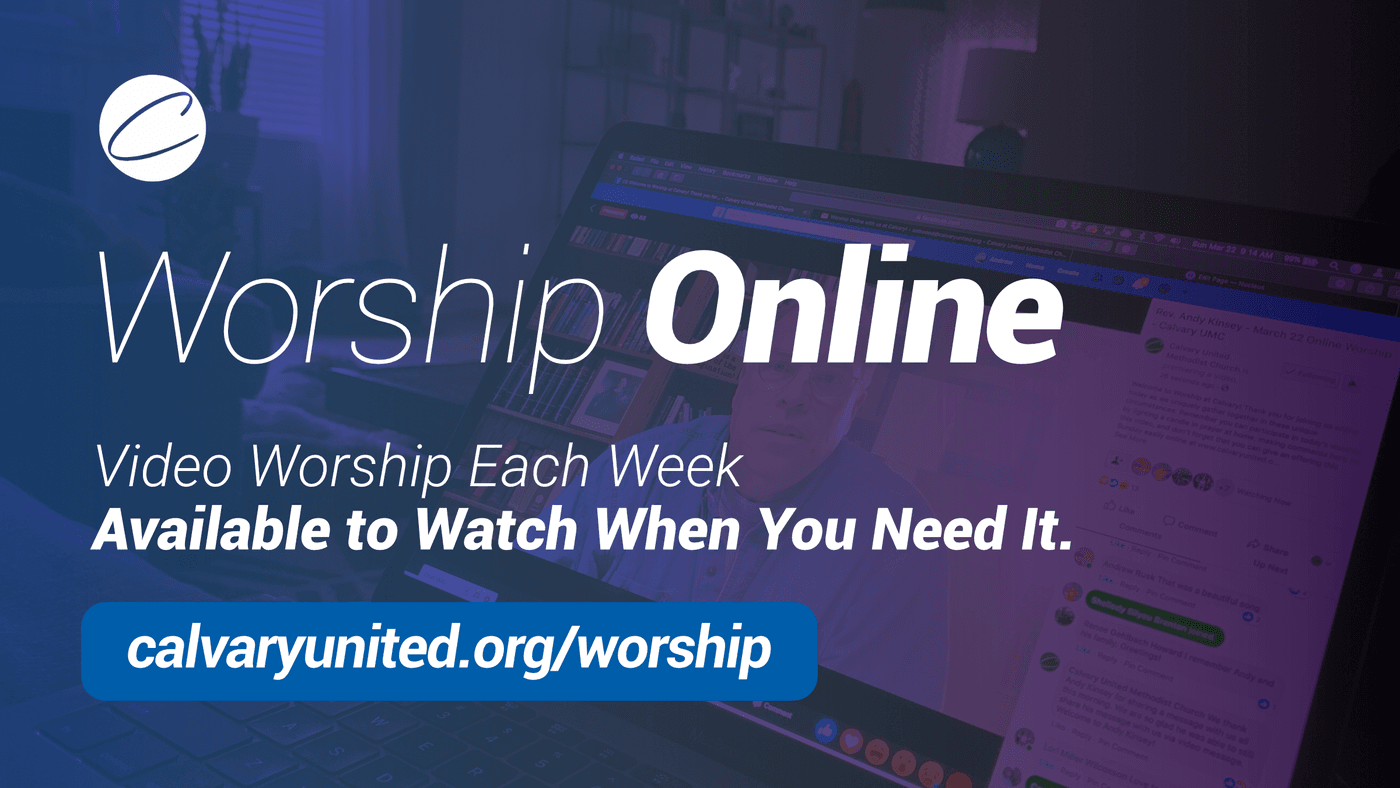 March 18, 2020
Latest COVID-19 Update from the Calvary Pastors
Our world is facing an unprecedented health crisis. And in order to keep everyone informed and up to date, Calvary United Methodist Church has taken the following steps to protect the health of our staff, congregation and community.
In order to reduce the risk of potential exposure, the Calvary facility and offices are now closed until further notice. We are suspending regular office hours and practicing safe physical distancing, as recommended by public health officials, Governor Eric Holcomb, and our church leadership. All of our Calvary staff will now be working remotely from their homes until further notice.
You may continue to reach Pastor Todd Outcalt at toutcalt@calvaryunited.org (317-654-2241) or Pastor Jennifer Evans at jevans@calvaryunited.org (317-445-7872).
Financial gifts are certainly needed and may be given here on the Calvary website, through the Givelify app, or by mail (Calvary UMC, 575 W Northfield Dr. Brownsburg, 46112).
Worship services will be posted every Sunday on the Calvary website, Worship Online and on the Calvary Facebook page, and there will also be daily and weekly videos from the pastors and staff on the Calvary Facebook page and the pastors' personal Facebook pages. Continued updates may also be provided through all church email, mailings, and here on the Calvary website.