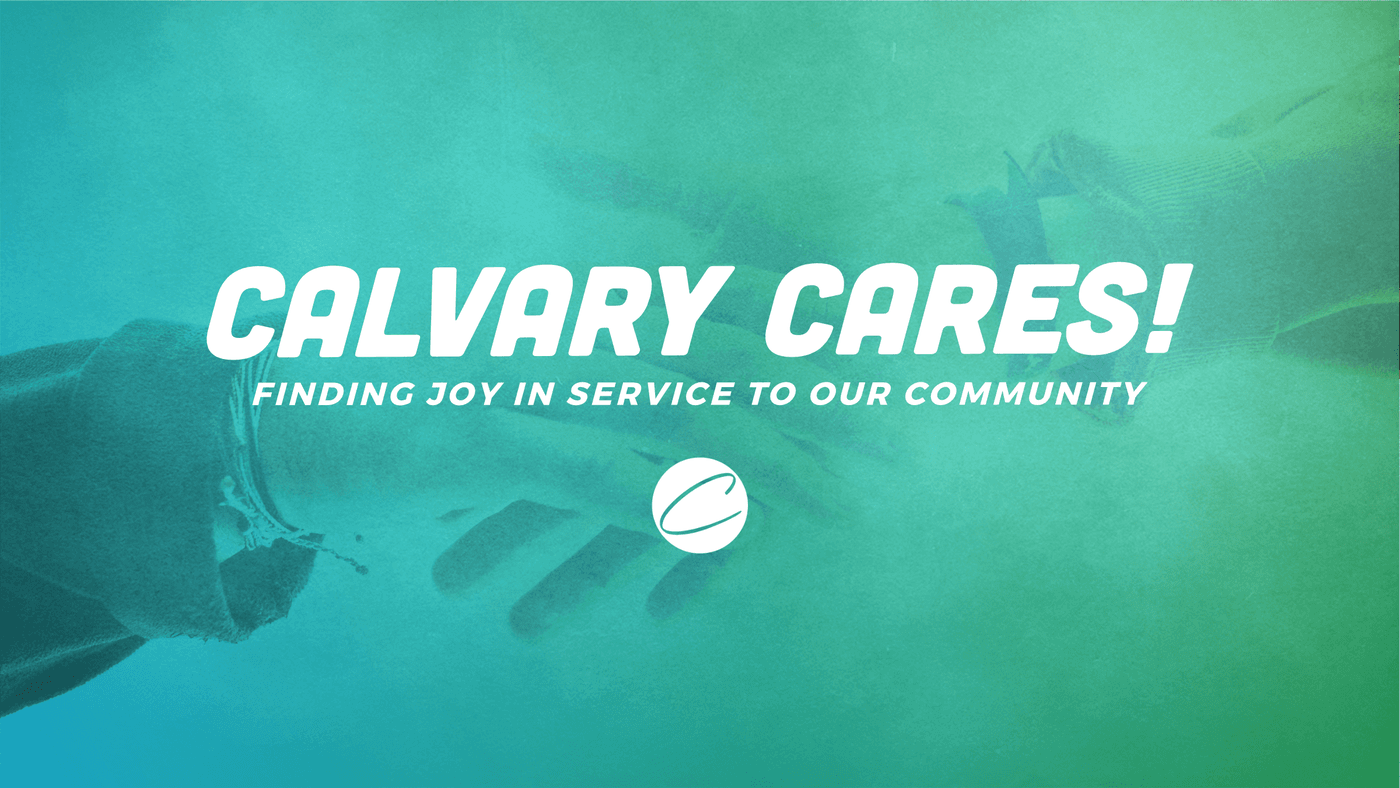 Calvary Cares for our Community!
Serve our community and show them, Calvary Cares through current service opportunities!
Click the Serve button below for new opportunities!
On Sunday, October 4 following our one 10:00 am Worship Service both in-person and at home, Calvary began caring for our community through a couple of specific projects.
Family Promise Move-In Kits (in-person and from home)
A group, led by Pastor Jennifer Evans, will put together Family Promise Move-In Kits in the Shelter House.
For those who would like to put a kit together from home, here is a list of items you can purchase to put together in a laundry basket:
Laundry detergent
Dryer sheets
13 gallon trash bags
Aluminum foil
Plastic wrap
Sandwish baggies
Measuring cups (for dry ingredients)
Measuring spoons
Kitchen towel and oven mitt
Sponge
Scissors
Shower curtain and hooks
Toothbrush holder
Maintenance/Improvement of the Calvary Wooded Path/Natural Worship Center
Led by Pastor Todd Outcalt, meeting out past the Shelter House near the trailhead, this group will gather materials and work tools to work on cleaning a clearer pathway as well make the Natural Worship Center more accessible and clean for use this Fall.
We hope to improve and clean the paths to allow those in our community to discover this amazing, natural element of our Calvary Campus property!
Simple Home and/or Yard Projects
This group is will step out into the community serve those who are unable or just need assistance with simple home and yard projects this fall.
You can participate from home too! Connect with your neighbors or someone you know nearby that might need a little extra simple home project help and serve the community, sharing that Calvary Cares in your neighborhood!